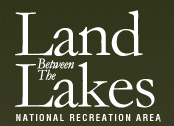 Golden Pond, KY – Wranglers Campground at Land Between The Lakes National Recreation Area will host the 18th Annual Primitive Rodeo, Friday and Saturday, July 18th and 19th. The rodeo is open to the public. Admission is $10.00 ages 12 and up and $5.00 ages 11 and under.
Wranglers' staff recommends people bring a lawn chair or blanket for seating. Coolers are prohibited; food vendors will be available. In addition, camping at Wranglers will be half-price on Friday and Saturday.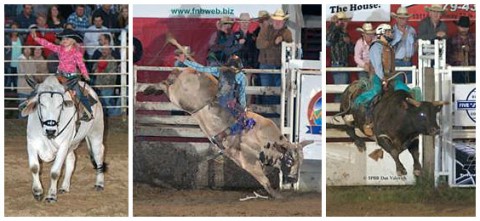 Championship Productions Rodeo from Monticello, Arkansas, brings the rodeo to visitors at Land Between The Lakes. New this year will be the
Rawhide & Dusty Show
, entertaining the crowd with trick roping and whip popping.
"This is an opportunity to see something a little different," says Randall Mitchell, Manager at Wranglers. "The rodeo provides a great family friendly event with activities for the kids. For $10.00 visitors can have their picture taken with 'Winchester,' the gentle Brahma Bull, to remember this fun event and support his retirement."
Events include Jr. Barrel Racing, Bareback Riding, Break-Away Roping, Calf Roping, Steer Wrestling, Team Roping, Saddle Bronc Riding, Barrel Racing, and Bull Riding. Competitors may register on Monday, July 14th, from 2:000pm-10:00pm (CST) by calling 1.870.224.5774.
Land Between The Lakes National Recreation Area manages more than 170,000 acres in western Kentucky and Tennessee as part of the U.S. Forest Service and the Department of Agriculture's public lands program. Land Between The Lakes offers outdoor recreation, lake access, land management, and environmental education to over 1.4 million visitors annually. The Friends of Land Between The Lakes works in partnership with the Forest Service providing program services, funds development, and volunteer support.
To find more information about Land Between The Lakes, log on to the official website at www.landbetweenthelakes.us or call toll-free at 1-800-LBL-7077 or local at 270-924-2000.
For more information on the Friends of Land Between The Lakes, log on to www.friendsoflbl.org.
To subscribe to the official electronic newsletter, send an email to . Land Between The Lakes official Twitter accounts include @LBLScreechOwl, @LBLNature, @LBLHomeplace, and @LandBtwnLakes.
USDA is an equal opportunity provider and employer.