Nashville, TN – The Tennessee Department of Transportation (TDOT) reports that on Sunday July 20th, from 5:00am until 9:00am, there will be utility repair of overhead line by CEMC on I-24 near eastbound and westbound lanes in Montgomery County.
No lane closure required. Truck will be in median to make repair.   «Read the rest of this article»
Nashville Sounds Baseball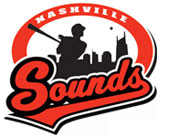 Oklahoma City, OK – Mother Nature got the best of Thursday night's game at Chickasaw Bricktown Ballpark, which was scheduled to be the first game of a four-game series between the Nashville Sounds (51-47) and Oklahoma City RedHawks (50-49).
The outing has been rescheduled as a part of a doubleheader on Friday, July 18th at 4:05pm.
«Read the rest of this article»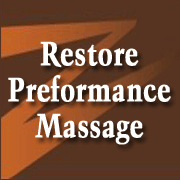 Muncie, IN – Russ Shemberger, a licensed sports massage therapist at Restore Performance Massage on Madison Street in Clarksville, achieved a personal best sub-5-hour time at the Ironman 70.3 Muncie Triathlon held Saturday, July 12th, 2014, in Muncie, Indiana.
Shemberger finished the 1.2-mile swim, 56-mile bike and 13.1-mile run in a total time of 4 hours, 58 minutes and 23 seconds and placed 18th in his age group, which included 170 other men in the 45-49 age category.
«Read the rest of this article»
Written by Sgt. Justin Moell
5th Special Forces Group (Airborne) Public Affairs Office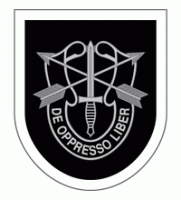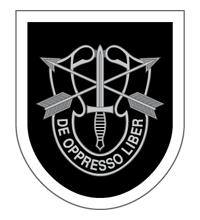 Fort Campbell, KY – Awarded for personal acts of valor, above and beyond the call of duty, the highest award a Soldier can earn during combat is the Medal of Honor.
Retired U.S. Army Maj. Drew D. Dix, native of Pueblo, CO, was awarded the Medal of Honor from President Lyndon B. Johnson on January 19th, 1969, for repeatedly leading a 20-man force of local fighters in to Chau Phu, Vietnam, multiple times, driving out the Viet Cong resulting in 14 confirmed Viet Cong Killed in action and a potential 25 more, the rescue of 14 United States and free world civilians, and capturing 20 enemy combatants, including a high ranking Viet Cong official, during the early days of the Tet Offensive.
«Read the rest of this article»


Montgomery County, TN – The latest business to host a Green Ribbon Cutting for becoming Clarksville-Montgomery County Green Certified is Sango Eye Care.
Montgomery County Mayor Carolyn Bowers, Clarksville Mayor Kim McMillan Montgomery County Director of Administration Phil Harpel and Clarksville Chief of Administration Bill Harpel were there to congratulate the Sango Eye Care on their work.
«Read the rest of this article»
APSU Sports Information Office

Clarksville, TN – Austin Peay State University men's golf team will feature four freshmen for the 2014-15 season.
Head coach Kirk Kayden has announced the signing of Colton Godwin, an Ocala, FL, native who has enjoyed a superb high school and junior golf career.
«Read the rest of this article»

Clarksville, TN – The Clarksville Police Department is currently working a Traffic Crash on the Bypass and Highway 12 involving a Gasoline Truck and Ice Truck. At this time it appears that there is no spill from the Gasoline Truck so there is no Hazard Material Spill. However the road will be closed until both trucks can be removed from the road.
The Bypass is gridlocked at this time. CPD is asking that the public find an alternate route until the Bypass can be reopened.

Montgomery County, TN – Major General Robert A. Harris, Assistant Adjutant General, is responsible for 10,500 combat ready Soldiers who make up the Tennessee Army National Guard and he visited Clarksville to assist with the presentation of three awards to Sheriff John Fuson.
Sheriff Fuson was recognized for his support of his employees who are members of the Air and Army National Guard as well as US Army Reservist.
«Read the rest of this article»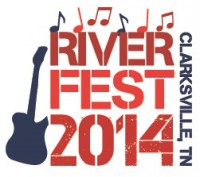 Clarksville, TN – Is your non-profit organization looking to earn some cash?  The Clarksville Parks and Recreation Department is offering a $500.00 cash prize to the non-profit organization that provides the most hours volunteered at Riverfest 2014.
Volunteers will be helping with soft drink sales on September 5th and 6th at McGregor Park.  Any interested organizations should contact Bethany Benjamin at 931.645.7476 or to participate.
«Read the rest of this article»
Written by Sgt. Justin A. Moeller
5th Special Forces Group (Airborne) Public Affairs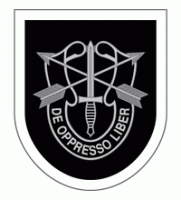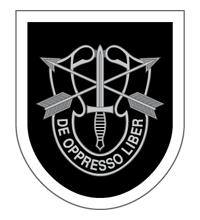 Fort Campbell, KY – Soldiers with the 3rd Battalion, 5th Special Forces Group (Airborne), welcomed their new commander July 1st, 2014.
During a ceremony held at Gabriel Field, Lt. Col. Lewis J. Powers relinquished command of the 3rd Bn., 5th SFG (A), to Lt. Col. Brent W. Lindeman.
"Under the command of Lt. Col. Powers, 3rd Battalion has successfully executed hundreds of missions of critical importance across the entire Middle East," said Col. John W. Brennan, commander of the 5th SFG (A). "From combat operations in remote locations of Afghanistan, to critical advise and assist missions in Iraq, and other locations throughout the Central Command's area of responsibility—3rd Battalion has always risen to the challenges before them and emerged victorious."
«Read the rest of this article»