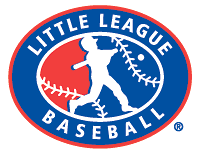 Goodlettsville, TN – A day after being shutout and no-hit, Clarksville National 9-10 year-old baseball team responded with a 16-run, 12-hit performance, July 16th at Moss-Wright Park, to keep its Little League State Tournament run alive with a 16-9 victory versus Gallatin.
It didn't take Clarksville National long to get thing going, as they scored five runs in the top of the first inning, with Collin Pedigo, Patton Samuels and Scotty Carter all driving in runs with RBI singles – while Cameron Greathouse picked up an RBI on a sacrifice fly.
"I thought us batting first was really going to be key for us if we could get the bats going," Clarksville National head coach Patrick Miller said. "We got the momentum going early and that kind of carried on from there with our kids believing they were a good-hitting team despite being no-hit by a very good Goodlettsville team."
Gallatin would respond with three runs in the bottom of the first inning to make it a two-run game, but Clarksville Nationals pitching and defense settled in and held them to just those three runs over the next three innings.
"Our pitching has been a big part of our success during the district tournament and in the opening game of the state tournament," Miller said. "They give us a chance because they are around the (strike) zone and our defense plays well behind them and I thought we got them our pitching and defense again tonight."
But while Clarksville Nationals' pitching and defense was doing their part, Clarksville Nationals' offense continued to add to their lead.
Clarksville National would add two more runs in second and fourth innings, while scoring three runs in the fifth inning to extend its lead out to 12-3.
In the second inning, Pedigo and Blake Greathouse drove in runs, while Watson Persinger recorded an RBI double in the fourth.
In the fifth inning, Samuels highlighted the inning with a two-run single, with Persinger adding his second RBI of the game with a single.
Samuels finished the game with three hits and three RBIs.
Gallatin wouldn't go down without a fight though, as they rallied to score five runs in the bottom of the fifth inning to get to within four runs, 12-8.
But that would be as close as they would get, as Clarksville National responded with four runs in the top of the sixth inning to build an eight-run cushion, while needing only three more outs for the victory.
"We told our guys that even if you had a four or five-run lead Gallatin was capable of scoring a lot of runs, so you couldn't let your foot off the gas petal," Miller said. "When Gallatin got the score to 12-8 I told our guys we have to score some runs – it's time to score – and they responded by coming out and scoring some runs to give us that cushion going into the bottom of that last inning."
Clarksville National will continue play in the state tournament at 7:00pm, on July 17th, as they face the winner of the Goodlettsville American versus Spring Hill contest, with the loser finishing in fourth place in the tournament.