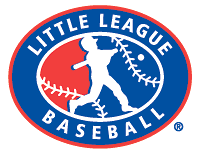 Clarksville, TN – Karns scored four runs in each of its three at bat, July 20th at Griff Schmittou Field, as they defeated the 2014 12-year old Little League State Tournament host team Clarksville National, 12-0.
For the second day in a row Karns used the long ball to get out to an early lead, with Cameron Fisher hitting his fourth home run of the tournament – this one a three-run shot – to highlight a four-run first inning against Clarksville National.
The other run scored on an infield single by Brad Grenkoski, driving in John Beam who had reached by tripling into the right-field corner.
Karns would double their lead in the bottom of the second inning, scoring four more times – highlighted by a three-run homer by Mikey Lowe, with the other run coming by via a passed ball that allowed Lukas Cook to score.
The wheels would kind of come off for Clarksville National in the bottom of the third inning, as the committed four errors that help lead to four more runs for Karns, who extended its lead out to 12-0.
After seeing its first two hitter's record outs, Cook would draw a walk and move to second base on a wild pitch.
Zane Keener would reach on an error and move to second base – with Cook scoring – on Clarksville National second error on the play.
Jake Wilhoit would follow with an RBI single and after the third error of the inning by Clarksville National moved him to second base and a passed ball to third, he would score on a fourth error for the final run of the game.
Clarksville National didn't record a hit in the loss with Isaac German and Anthony Patterson reaching on walks for the only base runners of the game for the hometown squad.
Karns advances to the winner's bracket semifinals on July 21st at 8p.m. to face Obion County, while Clarksville National falls into the loser's bracket and plays the winner of the Clarksville Northwest/Spring Hill game on July 21st at 8 p.m.