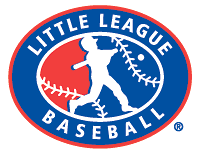 Clarksville, TN – Defending state champions South Nashville put together an eight-run fourth inning, Wedensday, July 23rd at Griff Schmittou Field in the 12-year old Little League State Tournament, to rally past Karns for a 9-3 victory and a return to the state title game.
South Nashville trailed Karns 2-1 heading into the bottom of the fourth inning, but Blake Money got the rally started with a one-out single and moved into scoring position at second base on a wild pitch.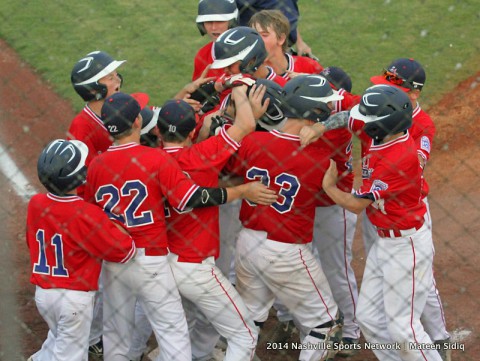 They would catch a break on the next batter, with Tyler Hammonds striking out on a wild pitch and reached first base before Karns could throw the ball there.
Houston High was then hit by a pitch to load the bases, followed by Ian Fry drawing a walk to force in Money with the tying run.
That's when things really went bad for Karns, as Barrett Smith followed the walk with a grand slam home run to give South Nashville their first lead of the night, 6-2.
But they weren't through yet, as two batters later Sam Slaughter hit a solo home run to make it 7-2.
Cade Reynolds then walked followed by three straight singles by Garrett Justice, Money and Drew Byers – with Money and Byers collecting RBIs to make it 9-2.
Karns would have a chance to get back into the game in the top of the fifth inning by loading the bases and scoring a run on a walk to Baker Whitfield, but South Nashville was able to get the final out of the inning to end the threat.
Starting the scoring on the night was Karns, who led off the top of the third inning with back-to-back home runs from Logan Harbin and Mikey Lowe to take a 2-0 lead, with South Nashville answered back with the first run given up by Karns in the tournament – up to that point – with an RBI single by Slaughter to make it 2-1.
Slaughter and Money would have two hits each for South Nashville.
With the win, South Nashville earns a spot in the state tournament title game at 7:00pm on July 25th, while Karns drops into the loser's bracket and will face Tullahoma on July 24th at 7:00pm.
The winner of the Karns-Tullahoma game will have to beat South Nashville twice to take the title from the defending state champions.