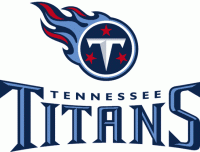 Nashville, TN – Tennessee Titans Players return to Saint Thomas this week after a five-week break. They have been off since June 19th, when they participated in their final minicamp practice, the culmination of a transformative offseason.
Since the Titans concluded their 2013 season December 29th at LP Field, team president/CEO Tommy Smith, Ruston Webster and Ken Whisenhunt have overseen roster changes, facility upgrades, technological improvements and staff turnover.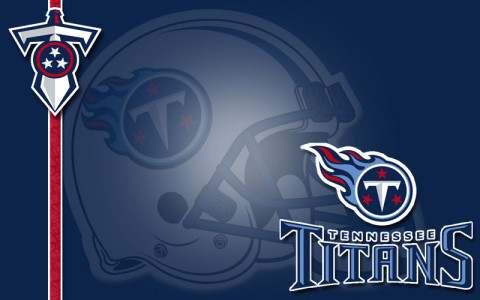 In March they collaborated to bring in veteran free agents to both sides of the ball, selectively spending on players with experience and winning pedigree who are still in their prime years.
A six-member draft class was added in May to help round out the squad, which stands at 90 players heading into camp.
During the two-and-a-half month offseason training program, players were outfitted with new digital playbooks for the first time in team history.
They were challenged with fresh offensive and defensive schemes from a newly-constructed coaching staff and were subjected to rigorous conditioning.
The pace of practice was feverish, demanding focus and intensity.
Each step was carefully planned by Whisenhunt, who became the 17th head coach in franchise history and the third in the "Titans era" on January 13th. He arrives in Tennessee with 17 years of NFL experience as a coach and nine seasons as a player. The Augusta, GA, native returns to the city where he got his start in coaching; he was an assistant at Vanderbilt University from 1995 to 1996.
In 2013, Whisenhunt was the offensive coordinator for the San Diego Chargers. Under his direction, the Chargers had the NFL's fifth-ranked offense (393.3 yards per game) and the league's top offense on third down (49.0 percent). Quarterback Philip Rivers' 105.5 passer rating matched the highest rating of his career and placed fourth among NFL signal callers.
For his efforts, Whisenhunt was named Assistant Coach of the Year by the Professional Football Writers of America.
His first stint as a head coach was from 2007 through 2012, when he took the Arizona Cardinals to new heights. He won a franchise-record 49 games and led the organization to a pair of NFC West titles and its first NFC Championship. After a 12-win season in 2008, the Cardinals suffered a narrow defeat in Super Bowl XLIII at the hands of the Pittsburgh Steelers.
Whisenhunt was on the Steelers coaching staff from 2001 through 2006, spending the first three seasons as tight ends coach and the final three campaigns as offensive coordinator. With quarterback Ben Roethlisberger in only his second NFL season, the 2005 club won Super Bowl XL with Whisenhunt calling the plays.
A former walk-on at Georgia Tech, Whisenhunt was a 12th-round draft pick by the Atlanta Falcons in 1985. As a tight end, he went on to play 74 career games with the Falcons, Washington Redskins and New York Jets.
Whisenhunt's Titans staff is comprised of 20 assistants. Twelve are new to the team, while eight carry over from the 2013 squad. Two of his earliest hires were Ray Horton as defensive coordinator and Jason Michael as offensive coordinator.
An ex-NFL safety, Horton spent most of the last 20 years as a defensive backs coach or defensive coordinator. He was with Whisenhunt in 2011 and 2012 as defensive coordinator for the Cardinals, and prior to that, the two were on the same Pittsburgh Steelers staff.
Michael spent the last three seasons as the tight ends coach for the Chargers, overlapping with Whisenhunt in 2013. After quarterbacking Western Kentucky University to an NCAA I-AA National Championship in 2002, Michael launched his coaching career with the University of Tennessee.