Nashville, TN – The Tennessee Department of Transportation (TDOT) reports that on Sunday July 27th, 2014, from 5:00am until 9:00am, there will be a shoulder closure on I-24 at Mile Marker 11.0 in order to perform overhead utility repair. «Read the rest of this article»
Nashville Sounds Baseball
Caleb Gindl Drives In Three Of Four Nashville Runs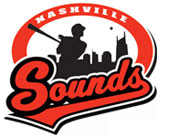 Nashville, TN – The Nashville Sounds defeated the Colorado Springs Sky Sox by a 4-2 count in front of a packed house of 9,202 fans on Thursday evening at Greer Stadium. The first-place Sounds (56-50) took three of four from the Sky Sox in the series to extend their division lead to 2 1/2 games over the New Orleans Zephyrs and Round Rock Express. Outfielder Caleb Gindl drove in three of the four Sounds runs on the night.
«Read the rest of this article»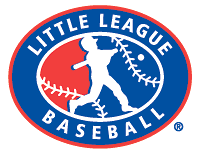 Clarksville, TN – Karns scored seven runs in the first inning, July 24th at Griff Schmittou Field, and never looked back, as they defeated Tullahoma 15-5 to reach the championship game of the 12-year old Little League State Tournament.
After being held to just three runs the night before, Karns came out swinging the bats recording seven hits in the first frame in scoring its seven runs.
Zane Keener opened the game with an opposite-field double and an out later scored on a single by Cameron Fisher.
«Read the rest of this article»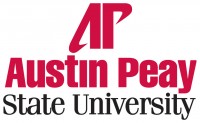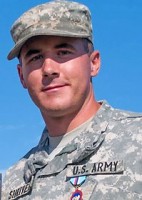 Clarksville, TN – Thousands of Reserve Officers' Training Corps (ROTC) cadets traveled to Fort Knox, KY, earlier this summer for an intense, four-week summer training program.
During the program's July 6th graduation ceremony, an Austin Peay State University student was singled out for his ability to motivate his fellow soldiers.
Andrew C. Shriver, a Clarksville native with no prior military experience, completed the program's Leader Development Course and received the Reserve Officers Association Award. «Read the rest of this article»
Nashville, TN – As National Zookeeper Appreciation Week comes to an end, Nashville Zoo is offering guests an opportunity to dine with animal care experts and learn more about the Zoo's inhabitants. The "Brunch & Learn" event will take place on Sunday, July 27th, 2014 at noon.
Guests can sit down for brunch while our Zookeepers answer all of your questions about what they do each day to care for and protect the zoo inhabitants including training techniques, animal behaviors and rewarding results.
«Read the rest of this article»
APSU Sports Information Office

Atlanta, GA – For the second consecutive season, Austin Peay State University women's basketball team was recognized for its excellence in the classroom, ranking 16th among Division I programs in the Women's Basketball Coaches Association's (WBCA) Academic Top 25 Team Honor Roll.
«Read the rest of this article»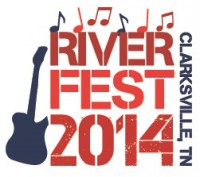 Clarksville, TN – Registration for the 8th Annual Riverfest Regatta is underway! Participants can enter as a group (up to 8 people per entry) or as an individual.
The Riverfest Regatta is not your typical boat race. The boats racing down the Cumberland River Saturday morning, September 6th, will be made of cardboard or plastic bottles and a few other approved materials.
«Read the rest of this article»
Clarksville, TN – On Saturday, July 26th, from 3:00pm-5:00pm, come out to Dunbar Cave State Park for the annual Cooling at the Cave event. Join the Friends of Dunbar Cave in enjoying live music, games and refreshments at the cool cave entrance.
Prior to air conditioning being widely available, locals would gather at Dunbar Cave to enjoy the cool air gently blowing from the mouth of the cave. Many concerts were held there as people would fellowship and beat the heat of summer.
«Read the rest of this article»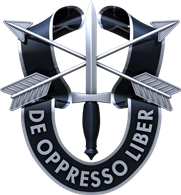 Fort Campbell, KY – Soldiers, families and friends with the 4th Battalion, 5th Special Forces Group (Airborne), also known as "Legion," welcomed their new commander July 17th, 2014.
During a ceremony held here at Gabriel Field, Lt. Col. Joseph Lock relinquished command of the 4th Battalion, 5th Special Forces Group (Airborne) to Lt. Col. Michael Harris.
"I characterize this day as bittersweet, because we're saying goodbye to the Locks, who are a true Legion power family," said Col. John W. Brennan, commander of the 5th SFG (A). "It is also sweet today, because we welcome Mike [Lt. Col. Harris] and Bren [spouse of Lt. Col. Harris] into the Legion fold for the very first time."
«Read the rest of this article»
Thursday, July 24th, 2014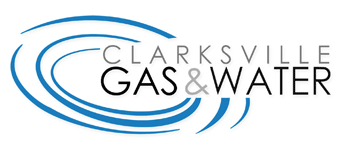 Clarksville, TN – Clarksville Gas and Water will turn off water service at 9:30am on Baltimore Drive from Vista Lane to the dead end to repair water valves. The work is anticipated to be finished by approximately 2:30pm.
The road will be open to traffic.