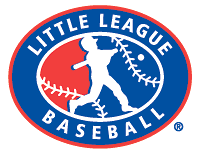 Clarksville, TN – Karns scored seven runs in the first inning, July 24th at Griff Schmittou Field, and never looked back, as they defeated Tullahoma 15-5 to reach the championship game of the 12-year old Little League State Tournament.
After being held to just three runs the night before, Karns came out swinging the bats recording seven hits in the first frame in scoring its seven runs.
Zane Keener opened the game with an opposite-field double and an out later scored on a single by Cameron Fisher.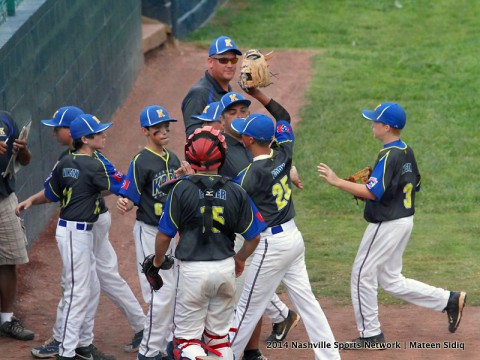 John Beam would follow with an RBI double and score a batter later on a single by Jonathan Nelson, making it 3-0.
After Tullahoma recorded the second out of the inning on a fielder's choice, Karns would hit back-to-back home runs – with Lukas Cook blasting a two-run shot and Brad Grenkoski a solo round-tripper.
The seventh and final run of the inning would come in on a throwing error by Tullahoma's center fielder, trying to cut a runner down at third base.
Tullahoma would a leadoff homer from Matt Marcel to open the bottom of the first inning, but that would be the only run it would manage until the third inning.
Karns kept rolling in the second inning, scoring five more runs on four hits.
Fisher and Beam would open the inning with back-to-back singles before Tullahoma retired the next two hitters on strikes.
A ground ball to second base gave Tullahoma a chance to get out of the inning without any damage being done, but the second baseman's throw putted the first baseman off the bag and the bases were loaded yet again.
Karns would take advantage of the error, with Grenkoski driving in a run with a single before Mikey Lowe hit the third home run of the game for Karns – a grand slam – to make the score 12-1.
Tullahoma would inch a little closer in the third, with Marcel drawing a walk to open the inning followed by a two-run homer by Cam Hargrove to cut the margin to 12-3.
Karns responded with three runs in the top of the fourth inning, highlighted by a two-run homer by Grenkoski – his second of the game.
Grenkoski finished the game going 3-for-3 at the plate, with the two home runs and four RBI.
Tullahoma would try to force the game into a fifth inning by scoring two runs to make it 15-5 – including an RBI single from Bailey Miller, but the possible run that would keep the game from ending on the 10-run mercy rule was stranded on third base.
Karns will now face defending state champion South Nashville, who defeated them 9-3 in the winner's bracket finals, at 7:00pm on July 25th in the state tournament title contest.