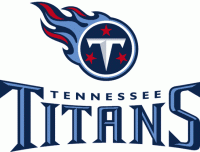 Nashville, TN – Little time separates the Tennessee Titans from the launch of training camp to the start of the preseason. On Saturday, August 9th, exactly two weeks from the first practice, Tennessee plays its first of four preseason games, hosting the Green Bay Packers at LP Field.
Furthermore, the Titans have a mere 43 days from the outset of camp until their regular season schedule kicks off September 7th in Kansas City versus the Chiefs.
In the meantime, work remains to determine who will make up the final roster of 53 players.
Those decisions come primarily in two waves: first on August 26th, when the roster is pared from 90 to 75, and second on August 30th, when final cuts are made. An eight-member practice squad may be formed as early as August 31st.
Leading team's personnel decisions is Ruston Webster, who is in his third year as executive vice president/general manager after serving two seasons as vice president of player personnel. He enters his 27th NFL season, which also includes 18 years with the Tampa Bay Buccaneers and four years with the Seattle Seahawks.
Webster's most critical directive from team president/CEO Tommy Smith during the 2014 offseason was to steer the head-coaching search that eventually landed Ken Whisenhunt.
After researching and considering a number of candidates, Webster ultimately interviewed four of them (all of whom were hired as NFL head coaches shortly thereafter). So impressed were he and Smith with Whisenhunt, they negotiated a deal to sign him within a day after Whisenhunt's playoff run with the San Diego Chargers came to an end.
With the staff in place, Webster turned his attention to the composition of the team. First came free agency, and the Titans wasted little time in reaching agreements with a half-dozen targets: Denver Broncos linebackers Wesley Woodyard and Shaun Phillips, Kansas City running back Dexter McCluster, Pittsburgh Steelers defensive lineman Al Woods, San Diego quarterback Charlie Whitehurst and Baltimore Ravens tackle Michael Oher.
Those six players account for 37 NFL seasons, 15 playoff seasons and three Super Bowl appearances.
Then, after months of scouting, Combine testing, private workouts and interviews with the incoming NFL talent, the Titans entered the draft in May armed with six picks.
They used their first-round pick and the 11th overall selection on the University of Michigan's Taylor Lewan, an Associated Press All-American and four-year starter at left tackle.
Later they added Washington Redskins running back Bishop Sankey (second round), Penn State defensive lineman DaQuan Jones (fourth round), Wyoming defensive back Marqueston Huff (fourth round), Kentucky linebacker Avery Williamson (fifth round) and Louisiana State quarterback Zach Mettenberger (sixth round).
The vast majority of the roster is made up of players acquired since Webster became the general manager in 2012. Only 16 of the 90 players currently with the team (excluding injured reserve) were brought aboard in 2011 or before.