Nashville Sounds Baseball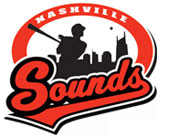 Colorado Springs, CO – The first-place Nashville Sounds (60-52) picked up a win and a loss against the Colorado Spring Sky Sox on Thursday night at Security Service Field.
First up was the continuation of Wednesday's suspended game, in which the Sounds offense never got going as the visitors lost 6-0 to the Sky Sox.
The game, which began on Wednesday as the first part of a doubleheader, picked up in the top of the third inning with the Sky Sox leading 2-0 courtesy of a two-run second inning against rehabbing Milwaukee Brewers pitcher Jim Henderson (0-1).
«Read the rest of this article»
APSU Sports Information Office

Clarksville, TN – Kirk Kayden, who has guided Austin Peay State University men's golf program to unprecedented success during 10 years as the program's head, resigned Thursday afternoon to accept another head-coaching opportunity.
Kayden guided the Govs to two Ohio Valley Conference Tournament championships since taking over in 2004, capturing the crown in 2009 and 2013.
«Read the rest of this article»

Clarksville, TN – Currently, Clarksville citizens, along with citizens in nearly every state in the country, are getting phone calls from individuals stating they are from the IRS and are demanding money. This is a scam!
The Clarksville Police Department is advising that Clarksville citizens receiving these calls to hang up. The IRS is not going to call demanding money and will not threaten to arrest, deport, or revoke an individual's license if the money is not paid immediately. According to the IRS, contact to taxpayers is likely to occur via mail.
http://www.youtube.com/watch?v=UHlxTX4rTRU «Read the rest of this article»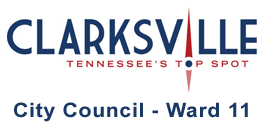 Clarksville, TN – City Councilwoman Kaye Jones will be holding her Regular Monthly Town Hall meeting on Monday, August 4th at 6:30pm at the Clarksville Gas and Water Department Administration Building at 2215 Madison Street. The public is welcomed and encouraged to attend. You do not need to live in Ward 11 to attend.
Topics will be the items on the City Council Agenda and any other topics of your choice.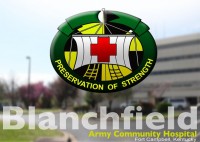 Fort Campbell, KY – The 2014 World Breastfeeding Week theme "Breastfeeding: A Winning Goal for Life!" acknowledges that when mothers and babies succeed in their breastfeeding plans, they can enjoy a lifetime of benefits.
"As a medical provider, I strongly encourage breastfeeding because research has shown that babies exclusively breastfed for their first six months are more likely to be healthy babies with lower risk for a wide range of chronic and acute diseases, including ear infections, diarrheal diseases, asthma, obesity, and respiratory illnesses," said Jessica Chance, Certified Nurse-Midwife for Blanchfield Army Community Hospital. "Moms who breastfeed also benefit from a decreased risk for breast and ovarian cancers while building a stronger bond with their babies."
«Read the rest of this article»
Nashville, TN – The Tennessee Department of Education has released district-level results from the 2014 Tennessee Comprehensive Assessment Program, which show strong gains in high school, and relatively constant scores in elementary and middle school.
As seen in state results, districts did well in high school in most subject areas. Statewide, growth in 3-8 reading dropped slightly and is an area of continued need for improvement. Results in 3-8 math, science, and social studies were largely flat or showed slight growth.
«Read the rest of this article»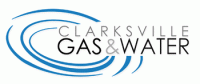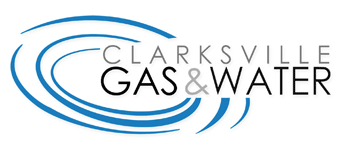 Clarksville, TN – Clarksville Gas and Water has turned off water service on Cynthia Drive from Dover Road to Inver Road to repair a water main leak. The work is anticipated to be finished by approximately 3:30 p.m.
The road will be open to traffic.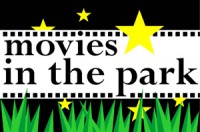 Clarksville, TN – Movies in the Park, the City of Clarksville's free, outdoor movie series, continues Saturday, August 9th, at Liberty Park, 1190 Cumberland Drive, Clarksville.
'The Secret Life of Walter Mitty,' rated PG, and brought to you by Clarksville Family Magazine, will be shown at approximately 8:00pm (dependent on sunset).
«Read the rest of this article»

Clarksville, TN – Austin Peay State University head coach Gary McClure announced Derrick Dunbar has been elevated to a full-time assistant coach and Greg Bachman will join his staff as a volunteer assistant coach, both effective August 1st.
«Read the rest of this article»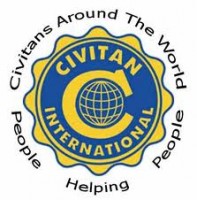 Cunningham, TN – The Central Civitan Club held the 106th Annual Lone Oak Picnic on Saturday, July 27th, 2014 at the Central Civitan Building located on Alonzo Place. The picnic started at 10:00am and continued until 3:00pm.
The Civitan Club prepared 4 whole hogs, 30 shoulders and 300 chicken halves for the event. There was also ice cream, coke products and water available. It is estimated that just over 500 people turned out Saturday.
«Read the rest of this article»