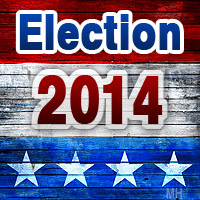 Cunningham, TN – Bill Goodman, candidate for Circuit Court Judge Part II addressed the audience at the 106th Annual Lone Oak Picnic held by the Central Civitan Club on Saturday, July 27th, 2014.
"Thank each of you for spending part of you day here today," said Goodman. "I lived in this district my entire life. I grew up in Cedar Hill which is located between Springfield and Guthrie. I intended law school in the state of Alabama at Samford University. It was there that I met my wife. We returned back to this community in 1977. This has been our home since that time."
"There are three things that a good judge must do. A judge must know the law," stated Goodman. "I practiced the law for 36 years, handling criminal, murder cases, drug cases, assault cases, civil cases, divorces, and automobile accidents. I have sued insurances companies and insurance companies have hired me. I want to take this experience and knowledge of the law to serve you."
"A judge must know people. During this 36 years I've come to know people. I have had people come to me, presenting their problems to me and finding solutions. I want that ability to work for you," commented Goodman.
"Lastly, a judge must listen. I commit to you faithfully that I will listen to the people," said Goodman. "We must operate our courts for affectively and effectively. But we cannot forget that our courts are dealing with the problems of people."
About the Lone Oak Picnic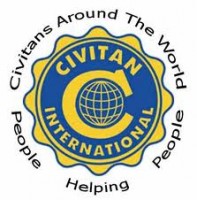 The Central Civitan Club has sponsored the Lone Oak Picnic since 1975. Lone Oak is a tradition for candidates in Montgomery County. All the money raised is used in the communities south of the Cumberland River through several projects sponsored by the Central Civitan Club. The Central Civitan Club, for example, supports the local Boy and Girl Scout troops. The club provides financial assistance to victims of house fires in the community.
They also fund scholarships for and support many educational and extra-curricular activities of the students, teachers and staff at Montgomery Central High School, Montgomery Central Middle School and Montgomery Central Elementary School as well as Cumberland Heights Elementary School.