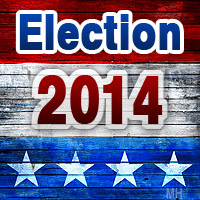 Cunningham, TN – 19th Judicial District Attorney General John Carney Jr. talked to the crowd Saturday, July 27th, 2014, at the 106th Annual Lone Oak Picnic held by the Central Civitan Club.
"I want to take this opportunity to talk about the issues of the District Attorney's office." Carney said. "For those that don't know me, I'm John Carney. I was raised here in Clarksville over in the New Providence/Greenwood area. I played football at Clarksville High School. I went on to Vanderbilt University and got my degree there."
"After I graduated from Vanderbilt, I came back home and wanted to be an FBI agent and I pursued that career," Carney stated. "That career took me to the Tennessee Bureau of Investigation where I served 19 years in every agent capacity, a working agent in the field to the most violet cases we have in our community."
"After that I came back and was appointed General District Attorney then I ran and the public voted to keep me in office. And I have been your District Attorney for the last 21 years." said Carney.
"Some of the things we've accomplished is creating a child advocacy center here in Montgomery County and I think that reaches out into our community. We were also recently able to get a canine dog that we're going to use in court," stated Carney.
About the Lone Oak Picnic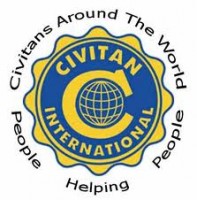 The Central Civitan Club has sponsored the Lone Oak Picnic since 1975. Lone Oak is a tradition for candidates in Montgomery County. All the money raised is used in the communities south of the Cumberland River through several projects sponsored by the Central Civitan Club. The Central Civitan Club, for example, supports the local Boy and Girl Scout troops. The club provides financial assistance to victims of house fires in the community.
They also fund scholarships for and support many educational and extra-curricular activities of the students, teachers and staff at Montgomery Central High School, Montgomery Central Middle School and Montgomery Central Elementary School as well as Cumberland Heights Elementary School.