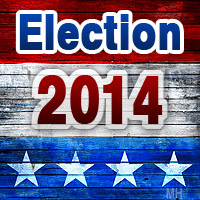 Cunningham, TN – On Saturday, July 27th, 2014, Bret Murray, candidate for Montgomery County Sheriff gave a speech at the 106th Annual Lone Oak Picnic held by the Central Civitan Club.
"I was active duty as a U.S. Army Captain and got out to further serve my country as a FBI agent. I fortunate enough to be picked up by the FBI in 1989," stated Murray. "I was originally going to be transferred to Los Angeles right out of the academy. Little did I know that wasn't were I was going to end up. I ended up in Clarksville Tennessee."
"It's been a blessing every sense. I have not left for a reason. This is my home, my community," Murray said. "I have been here for you for the past 24 years as the FBI agent here. Not only have I handled this county, I handled 6 counties outside of here and Fort Campbell."
"I have extensive criminal investigation experience and counter terrorism experience as I am a counter terrorism agent. I also during my time here have handled the most complex and most violent crimes in the past two and a half decades."
About the Lone Oak Picnic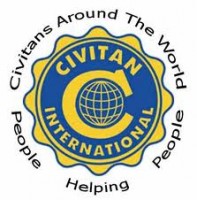 The Central Civitan Club has sponsored the Lone Oak Picnic since 1975. Lone Oak is a tradition for candidates in Montgomery County. All the money raised is used in the communities south of the Cumberland River through several projects sponsored by the Central Civitan Club. The Central Civitan Club, for example, supports the local Boy and Girl Scout troops. The club provides financial assistance to victims of house fires in the community.
They also fund scholarships for and support many educational and extra-curricular activities of the students, teachers and staff at Montgomery Central High School, Montgomery Central Middle School and Montgomery Central Elementary School as well as Cumberland Heights Elementary School.