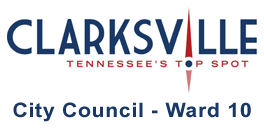 Clarksville, TN – The Clarksville City Council met in its usual regular session meeting on Thursday night, which was also election night. Only a couple of items of note were on the agenda.

Ordinance 7 -2014-15  (Homeless Shelter Distance)

The ordinance was related to homeless shelter and residential separation distance requirements. Currently, the distance is 1000 feet. The requested change was to 500 feet.

As in all zoning issues, those in favor and those against were allowed to speak before the council. Each side presented very compelling information and concerns.

It was one of the best presentations and debates I have seen brought before the council. There were a number of issues to consider in the final decision.

I had visited the area (Kraft Street – Frosty Morn Drive) that is likely targeted for a shelter start up, if the distance change occurred, numerous times. However, in my own considerations, this was beyond just one location in question, but the effect on a city-social need and its effect on all areas of the city.

The current 1000-foot distance is not based on any scientific data that states it is the best/proper distance. It was based on a debate/decision that some distance was needed.

The 1000-foot distance limits any shelter development to about four areas of Clarksville. The Kraft Street area, a downtown area (although Kraft Street is considered downtown too), Wilma Rudolph Boulevard – Dunbar Cave Road area, and an area including Needmore Road/Wilma Rudolph/I-24 area.

With a change to 500-foot the same four areas are still the ONLY location zones that could have shelter development. The shortened distance would allow for a few more properties in each zone to be considered, if they were available. Current distance requirements of a shelter from a school or daycare is 300 feet.

I personally met and talked with concerned parties on both sides of the issues. This included residential citizens, property owners and business owners. I also talked with some folks that were in the other potential areas of town that could be affected.

Here was the bottom line of those discussions:
Everyone recognizes the need
No one wants to be the "bad guy" and be seen as not supporting the need
No residential property owners would be excited to have a shelter nearby
Business property owners are mixed on having a shelter by them and that seems to vary by the nature of their business. Customer oriented businesses were more concerned than building or manufacturing. There were business owners that were for and against the change.
This information, along with lack of police data showing that current areas with shelters are any more of a problem than anywhere else and that there are already "shelters" or halfway/rehab homes scattered in neighborhoods throughout Clarksville went into my decision.

In addition, information provided shows many of the homeless are located primarily in the downtown area, services to provide help are in the same area, public transportation that could be used to get the homeless back on their feet with help and jobs is in the downtown area and the Kraft Street area already sees homeless using the abandoned Frosty Morn building (which the city now owns) as a shelter in times of bad weather.

I received no negative requests from within our ward, but did receive some requests to support the change.

Based on all of the data and analysis I supported the change to 500 feet. The ordinance passed in an 8-yes and 4-no vote. In case you are wondering, Councilman Burkhart was also one of the "yes" votes. Clarksville Mayor Kim McMillan appeared to want to stay out of the decision process on this topic as she did not vote or comment either way.
Ordinance 8 (Beekeeping)
This ordinance had some legal wording changes to clean it up a bit before the final vote was taken. As readers will recall I sponsored the changes that seemed to accommodate all affected parties and assist the city in management of this highly debated issue. The council had no problem approving it again with a 10-yes and1-no vote. Councilman Wallace was not present when the vote was taken.
That's a wrap.
About Bill Summers
Bill Summers is the City Councilman for Ward 10 in Clarksville, TN.


Disclaimer: The views and opinions expressed by the author are not necessarily those of the City of Clarksville or Clarksville Online.

Web Site: http://www.cityofclarksville.com/
Email:
Sections
News
Topics
Clarksville, Clarksville City Council, Clarksville Mayor, Clarksville TN, Dunbar Cave Road, election day, Frosty Morn Building, Frosty Morn Drive, Homeless Shelter, I-24, Interstate 24, Kim McMillan, Kraft Street, Needmore Road, Wilma Rudolph Boulevard