Nashville Sounds Baseball
Third Baseman Jason Rogers Goes Yard Three Times in 12 Innings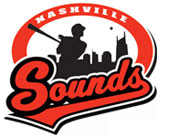 Nashville, TN – The Nashville Sounds (66-56) completed a doubleheader sweep over the Round Rock Express on Sunday night at Greer Stadium, largely in part to third baseman Jason Rogers, who had three home runs and 9 RBIs on the night.
In the opener, Rogers belted a pair of homers and drove in a career-high six RBIs to lead the Nashville Sounds to a 13-4 win over the visiting Round Rock Express.
«Read the rest of this article»

Clarksville, TN – On August 10th at approximately 2:53am, officers from the Oak Grove Police Department responded to Club Gravity, located at 14629 Fort Campbell Boulevard in response to a call of shots being fired.
When they arrived the officers located shell casings in the area near the club.
At 2:53am Clarksville Police Officers responded to the Waffle House, located at 1683 Fort Campbell Boulevard. «Read the rest of this article»


Nashville, TN – Protecting people from infectious diseases is a vital part of the mission of the Tennessee Department of Health, and TDH works around the clock to prepare for, respond to and protect people in the state from diseases both familiar and new to Tennessee. TDH has plans in place to respond to emerging diseases such as Ebola Virus Disease that are now spreading outside the U.S. as well as future health threats that may develop.
"''Are we safe? What is the risk? What should I do?' These are some of the questions we all ask when we hear about unfamiliar and sometimes dangerous communicable diseases," said TDH Commissioner John Dreyzehner, MD, MPH.
«Read the rest of this article»
By Lindsay Buchannan of the U.S. Department of Agriculture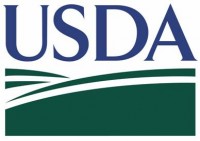 Washington, DC – Consumer demand for local food is driving the expansion of farmers markets into places of all shapes, sizes, and locations. Ferry terminals, train depots, grain mills and shipping containers all can, and are, housing farmers markets across the country.
There are 8,268 markets listed in the USDA's National Farmers Market Directory, a 76 percent increase since 2008. Managed by USDA's Agricultural Marketing Service, the directory listings reflect continued growth and demand in every region of the country. Today farmers markets are as diverse as the communities they serve and can be found in unique rural and urban spaces across the country.
«Read the rest of this article»
Monday, August 11th, 2014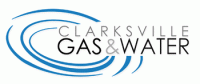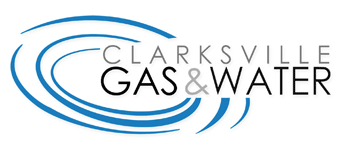 Clarksville, TN – Clarksville Gas and Water has scheduled two water outages in the Meadow Lane and Gratton Park subdivisions on Monday, August 11th, 2014, for water valve replacement work. Residents in the surrounding areas may experience low water pressure during the work.
Water service in the Meadow Lane subdivision will be turned off at 8:00am until approximately 12:00pm. «Read the rest of this article»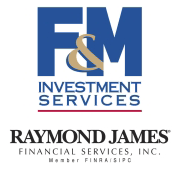 Clarksville, TN – The few economic releases were generally positive and reports on corporate earnings were mostly on the high side of expectations, but the stock market seemed to pay little attention. Geopolitical tensions (Russia/Ukraine, Iraq, Israel/Hamas) and the ongoing Fed policy debate set market participants on edge.
Geopolitical concerns helped push global bond yields sharply lower. The U.S. Treasury note yield fell below 2.40%.
«Read the rest of this article»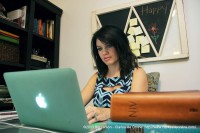 Clarksville, TN – Getting kids to school simply requires a bus and a semi-awake child. Getting kids to actually look forward to learning is a much bigger challenge.
How many times has your child asked you why they need to learn Algebra or Chemistry? How many times have you tried to relate it to something interesting but came up short? Tying school learning objectives to the interests of teens is an age-old challenge, but always worth the effort.
«Read the rest of this article»
Clarksville, TN – Eleven Austin Peay State University student-athletes were scheduled to participate in Summer Commencement ceremonies, Friday, at the Dunn Center.
The following APSU student-athletes and athletics alumni were bachelor's degree candidates for the August 2014 Commencement.
«Read the rest of this article»

Clarksville, TN – The weekly Clarksville Parks and Recreation Department Recreation Report provides Clarksvillians with a glimpse at the activities and events that are available from the Parks and Recreation Department for them to enjoy together as a family.
This weeks highlights include: Clarksville Sports Festival, Tai Chi program returns to the Crow Community Center, Tour d'Art Exhibits and Competitions, Dream Chasers kicks off a new session, and Fall Family Campout Registration.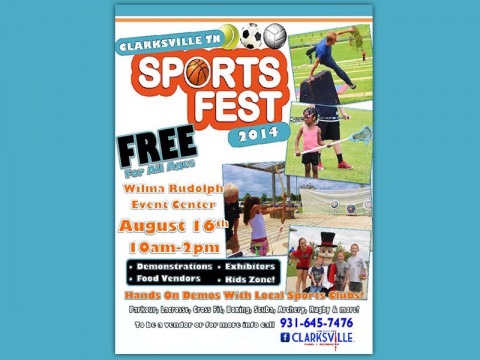 «Read the rest of this article»
Rebranding Represents a Strategic Shift to an Emotional Connection with Consumers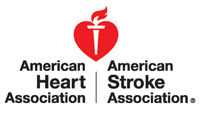 Dallas, TX – The American Heart Association and American Stroke Association unveiled Life Is Why, a new positioning focused on an emotional brand message and a concise answer to the question of why we do what we do.
The message: We believe everyone deserves to live a healthier, longer life. Why? Life. Life is why.
Life Is Why represents a strategic shift in branding for the American Heart Association and American Stroke Association.
«Read the rest of this article»