Rebranding Represents a Strategic Shift to an Emotional Connection with Consumers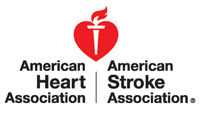 Dallas, TX – The American Heart Association and American Stroke Association unveiled Life Is Why, a new positioning focused on an emotional brand message and a concise answer to the question of why we do what we do.

The message: We believe everyone deserves to live a healthier, longer life. Why? Life. Life is why.

Life Is Why represents a strategic shift in branding for the American Heart Association and American Stroke Association.

The positioning is designed to help the association reach the goal of dramatically improving the cardiovascular health of all Americans by 2020.

The supporting campaign was created to make a more personal connection with the public, volunteers, employees and partners, while strengthening the brand's visibility and impact.

The Life Is Why is a multimillion dollar campaign, including digital, print, television, social media and public relations. The reveal of Life Is Why began with a video announcement in Times Square in New York City, culminating a two-week teaser campaign.

Direct consumer engagement and social sharing is a big part of the Life Is Why campaign. A microsite, www.heart.org/lifeiswhy, features a toolkit designed to give consumers the ability to customize and share their personal Whys. This includes a social media aggregator tool that pulls in all #lifeiswhy content, videos, testimonials, digital wallpapers, tools and more.

"We saw this campaign as an opportunity to personalize our brand and to become even more relevant to today's consumers," said Nancy Brown, chief executive officer of the American Heart Association.

"The very essence of the campaign is personal and evokes an emotional response. We wanted people to be able to be able to share with others the reasons for embracing a healthy lifestyle in heart and mind," she said.

The Life Is Why brand strategy and campaign was developed by The Dalton Agency, a national advertising, marketing, digital and public relations agency.

"Our goal was to develop an integrated, flexible brand platform that can help create a dialogue around personal health, while reinforcing the American Heart Association and American Stroke Association as the leading resources for healthy living and longevity," said Kevyn Faulkenberry, vice president, executive creative director, The Dalton Agency.
About the American Heart Association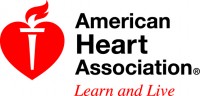 The American Heart Association is devoted to saving people from heart disease and stroke – America's No. 1 and No. 4 killers. We team with millions of volunteers to fund innovative research, fight for stronger public health policies, and provide lifesaving tools and information to prevent and treat these diseases.
The Dallas-based association is the nation's oldest and largest voluntary organization dedicated to fighting heart disease and stroke.
To learn more or to get involved, call 1.800.AHA.USA1, visit www.heart.org or call any of our offices around the country. Follow us on Facebook and Twitter.
Sections
News
Topics
American Heart Association, American Stroke Association, Dallas TX, Heart Disease, New York NY, Stroke, Times Square