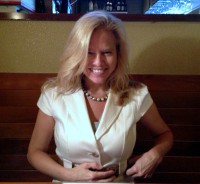 Nashville, TN – I walked down to the river the other night and saw the iconic folksinger-songwriter, Todd Snider, playing a show with his new "super-group," the Hard Working Americans, as the finale to the popular "Nashville Dancin'" concert series on the Cumberland Riverfront.
I love Snider, turned on to him just this past year by a friend who knew him and his family back in their native Portland, Oregon.
This is the second time I've seen him in this new project, and while most fans were salivating over the guitar work of Neal Casal's, or drooling over Elizabeth Cook's backing vocals and tambourines, I was wondering if the name of the group had any relation to the canon of working class music and narratives that are out there in the public domain.
Turns out, though it was difficult to pick out exact lyrics at the concert that night, the band page does inform that they seek to "tell the stories of the everyman and woman—the frustrated and downtrodden, the gritty and gorgeous, the blue-collar and no-collar hard working folks that give this country a backbone."
The popular "Down to the Well" and "Stomp and Holler" and they way they were received by the crowd certainly give you an earthy taste of what they're going for.
But this column isn't just a pre-Labor Day musing on "hardworking Americans" and music. It's more about how an entire genre of poetry and literature (in addition to some awesome working-class music) can exist, and how the everyday man or woman might not be aware of it.
Countless millions of Americans go to work every day with a lunchbox, a hard hat, or in spike heels with money for lattes to get them through the day. But do they write about it? Yes! You see, I'm a working-class poetry scholar. That sounds pretentious (though it's not I swear…) and it's part of my background as a writer that I really haven't shared with you yet.
Basically what it means is that what I write and publish is considered to be in the genre of working class literature.
My graduate studies were in the specific area of poetry and its relation to working class themes where I studied every poet of significance with any ties to this field, beginning with turn-of-the-century poets, Carl Sandburg, Walt Whitman, and Emily Dickinson to contemporary poets like Ted Genoways, Philip Levine, and Judy Grahn. Grahn penned a book in 1969: The Work of the Common Woman, which did enter into the mainstream to some degree (some of the lines from "The Common Woman Poems" became slogans on T-shirts for women in the 1970's) and the entire book was inspired by none other than a song by Leonard Cohen. (Music and literature will always connect and overlap.)
I'm continually inspired here by the songwriters I hear, spurred on to create on a page from some lyric I hear in the air of a muggy club on a summer night, or some tune caught in the wind as I pass concerts on the Cumberland.
And just as I've been turned on to good music and musicians I would likely have not discovered if not living in Nashville, I want to turn you on to work poetry and the literature of the working class. Being a "hardworking American" is touted about a lot these days that it could almost sound cliché. Politicians use the phrase repeatedly. It's often used to pit one class of people against another.
For me, it's all I knew growing up. I'm from Western Pennsylvania, where the term could have certainly been coined. I grew up surrounded by steel mills and steel men, factories and factory women (Johnstown was for many decades the home of Bestform, a bra factory where many friends and family labored, including two strong women who battled breast cancer while working on the conveyor belt) and then went on to live another untold number of years in another good mill town: Pittsburgh.
There are legions of books (poetry and prose) covering the way of life of mill towns. Incredible books like Out of This Furnace by Thomas Bell capture what is was like to work in the inhumane conditions of the steel jobs that were thriving in the 1920's, what it was like to have to take in boarders to help make a living, and what it felt like to breathe the air that hung clogged and smoky over the city and which soiled clothes a solid brown if left out to dry. There are many more gripping books in this genre, and you can message me for more suggestions. I'm full of them.
Lately I've been going back to one of the books I used in writing my Masters of Fine Arts thesis: American Working Class Literature, an anthology compiled and edited by a good Pittsburgh friend and well-known working class scholar, Nicholas Coles, and co-author, Janet Zandy.
This book is a great starting point for anyone interested in the language and narratives of the workplace. Every time I pick up this nearly 1000-page anthology, I'm seduced by the unique poetic language, metaphor, and content of the writers included.
Grahn's "Common Woman Poems" remind us of work other than that of mills and factory labor. The work of waitresses, mothers, and even neighborhood caretakers is elevated in these lush and gritty poems. Poems like "Nadine, Resting on Her Neighbor's Stoop" sing with a gravel-throat voice:
She holds things together, collects bail,
makes the landlord patch the largest holes.
At the Sunday social she would spike
every drink, and offer you half of what she knows,
which is plenty. She pokes at the ruins of the city
like an armored tank; but she thinks
of herself as a ripsaw cutting through
knots in wood. Her sentences come out
like thick pine shanks.
Or consider these lines from Section II of those poems; "Ella, in a square apron along Highway 80:"
She's a copperheaded waitress,
tired and sharp-worded, she hides
her bad brown tooth behind a wicked
smile, and flicks her ass
out of habit, to fend off the pass.
……………………………………………
She slaps a wet rag at the truck drivers
if they should complain.
………………………………………..
The common woman is as common
as a rattlesnake.
The anthology also contains gripping portraits of women learning soldering until their wrists snap and the sparks of hot irons blister their fingers, along with "piece work" narratives of women in sewing factories, bean fields in the Midwest, and include countless conveyor belt tales of mishaps, dangerous machinery and sheer boredom.
Peter Blair, a fellow Western Pennsylvanian, wrote in his first poetry book, Last Heat, about the interior worlds of the Homestead Steel Works that offer both literal images and metaphorical equivalents.
I learned the pick and shovel
the sledge,
the post-hole digger and the jackhammer
I kept company with cranes.
Backhoes, sheers, presses and vats of acid.
My hands became steel hooks; my arms,
#10 cables, my joints, chain links….
 If I were leading a Poetry 101 workshop, I'd ask you to look at the fourth line and think about the metaphor and double-meaning inherent in keeping "company with cranes." Most definitely, my favorites are the poems that take labor and elevate it in this way, with gorgeous reminders that hope, life, and fresh air lay just outside those factory doors, steel mill gates, or cubicle-filled rooms of tedium.
Some mornings I imagine
The corrugated roofs of the cast house
Unfolding in the gray air,
Dark, sheet metal wings
Lifting off from
The furnace's bottom-heavy belly.
Last Heat, Peter Blair
I could go on and on with examples of blue-collar, white collar, and "pink-collar" (traditional women's work) poems and much more. I have a hunch in these pre-Labor Day last weeks of summer, while we vacation and enjoy the "last heat" of our own lives, that you might also enjoy these work "lyrics" as much as I. Maybe they will even inspire you to pen your own work-inspired poems? I can also email you prompts to get you started if you like, and I'll share your finished work on this blog if you share them with me.
Right now as I write this, a musician friend is rehearsing in my loft and singing the words to (alternately) Bruce Springsteen's "Shackled and Drawn" and Woody Guthrie's "I Ain't Got No Home." They parallel each other in their portraits of the working man and the "boss man" with Springsteen singing, "Freedom son's a dirty shirt/the sun on my face and my shovel in the dirt…Workingman pays the bill/ It's still fat and easy up on banker's hill/ Up on banker's hill, the party's going strong…"
And Guthrie's words, (as I hear them lilting up into the exposed pipes of the ceiling) are sung with emotion so many years later: "Oh, the gamblin' man is rich an' the workin' man is poor,?And I ain't got no home in this world anymore…"
As I listen, both he and Guthrie give me the last lines to this essay: "Now as I look around, it's mighty plain to see/this world is such a great and a funny place to be…"
Again, music and poetry overlapping. In my loft, in the streets, on the riverfronts of this great America. Hard working and anything but common—all tuned in to the same key. And with that, I'm going on vacation next week. But I hope you'll be, perhaps, writing your first work poem. Let me know how it turns out!