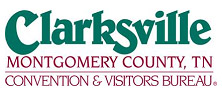 Clarksville, TN – This Saturday, on August 23rd, the inaugural Tri Clarksville Triathlon will be held at Liberty Park and Clarksville Marina. Road closures and boat ramp closures will be in place during the event.
Below is the list of closures, any additional information can be found on www.team-magic.com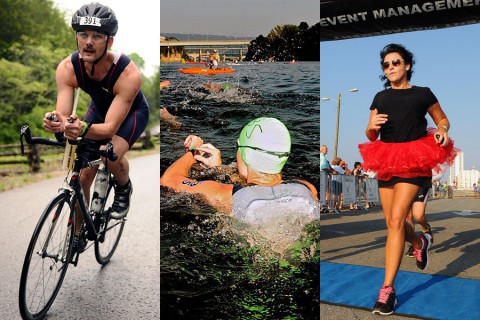 Road Closures
Road closures have been announced for Saturday, August 23rd during the triathlon. The following roads will experience intermittent delays and potential single lane closures. Traffic will be moving slower than usual between 7:00am–12:30pm so drivers should please plan accordingly.
Riverside Drive from Highway 48/13 to College Street: Lanes will be open for vehicular traffic but runners will use lanes closest to the Cumberland River.
River Road & Highway 149: Access will be open to residents only. Residents are asked to be mindful of the cyclists.
Liberty Park and Clarksville Marina
While Liberty Park Grill and the Clarksville Marina will be open during the event, please be aware there may be some delays while entering and exiting the area. Drivers must be mindful of the runners and cyclists entering and exiting the park.
Boat Ramp Closures
The McGregor Park Boat Ramp will be temporarily closed to the public from midnight Friday, August 22nd through 12:00pm Saturday afternoon. Boats can be anchored on the county side of the channel during the event; however no boat may anchor in the channel or on the RiverWalk side of the channel. River traffic may be subject to safety checks.
Boats will be subject to delays when entering or exiting Liberty Park or Clarksville Marina on Saturday until 12:00pm. The triathlon will begin at 7:30am with participants entering the water at the marina and moving out to the Cumberland River. These regulations are subject to change at any time.
Trice Landing Park boat ramp will be available during this time. The boat ramps at Trice Landing Park are accessible from dawn to dusk.
Parking
Parking inside Liberty Park will be provided for participants of the Triathlon and a limited number of spectators. Participants should arrive by 6:30am to ensure proper parking, transition area set-up, and check in.
Spectators should arrive by 7:30am and may park near the Wilma Rudolph Event Center or other available parking spaces. Drivers are asked not to park along the roadways inside the park, as these areas are part of the race course.
Parking along the roadside on Hwy 48-13 is strictly prohibited.
Safety
We ask that all attendees abide by the event rules in Liberty Park:
No roaming solicitation.
No weapons.
No pets allowed during event.
No drugs or alcoholic beverages allowed.
No fighting or foul language allowed.
No personal fireworks.
No personal grills.
For ADA assistance please call 931.645.7476.
For more information about the Tri Clarksville Triathlon, please visit www.team-magic.com.
About Team Magic
Team Magic originated in Birmingham, Alabama but is now based out of Nashville and Birmingham and has strong ties on the Gulf Coast of Alabama. The company has produced multisport events for almost thirty years.
While triathlons and duathlons are the company's main focus and make up the majority of its' events, Team Magic also continues to work with several running events, including the Mercedes Marathon, the Marathon Olympic Trials hosted by the Mercedes Marathon, and the JP Morgan Corporate Challenge in Chicago.
Team Magic was appointed as race management for the 2007-2008 USA Triathlon National Collegiate Triathlon Championship. In 2008, Team Magic served as race management for the Tuscaloosa Tri-Palooza which included the Men's and Women's Olympic Trials Qualifier for the Beijing Olympics.