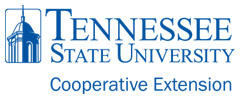 Montgomery County, TN – Tennessee State University is conducting a New Farmer Academy and Montgomery County was honored to host and provide education to participants. Six participant's visited McCraw's Strawberry Ranch this past Monday, August 18th.
Billy and Teresa McCraw, owners and 2014 recipients of the Small Farmers Award in Alternative Enterprises category, demonstrated how they plant plasticulture strawberries.
Right now the farm is preparing for the fall planting of berries so the fields were bare just waiting for the plastic to be laid, herbicides incorporated and strawberry planting will begin in mid-September if all goes well.
The New Farmer Academy is a six-month certificate program which includes: hands-on practical agricultural training on the farm, mentorship by a farmer, monthly meetings, and workshops held on the third Monday of each month. The next Academy will be held June 15th, 2015 – November 16th, 2015.
For more information please contact Finis Stribling, III at Tennessee State University Cooperative Extension Program, 931.375.5301 or Email: fstribling@tnstate.edu
Are you thinking about becoming a grower? Montgomery County Extension office in Clarksville, TN is offering a workshop series entitled SproUTing Growers. SproUTing Growers is a 10-part workshop series to provide potential growers with the business planning and management, vegetable and small fruit planning and production and direct marketing skills that they need to properly plan and carryout a farming venture.
Workshops will be held from 6:30pm—8:30pm at the Montgomery County Extension office in Clarksville, Tennessee. Registration is $100.00 per person for all 10 workshops or $15.00 per person/session for individual workshops. Registration Deadline is August 26th, 2014. Participants will receive resource materials for attending.
For registration and more information please contact Karla Kean 931.648.5725 or kkean@utk.edu.