Private First Class Cecil Garris' remains recovered in France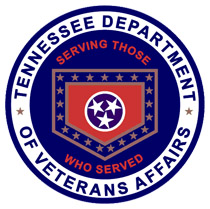 Nashville, TN – Tennessee Governor Bill Haslam and Department of Veterans Affairs Commissioner Many-Bears Grinder recognize the service and sacrifice of Private First Class Cecil E. Harris of Shelbyville, TN.

Harris was serving with the 179th Infantry Regiment, 45th Infantry Division on January 2nd, 1945 when his platoon was holding a defensive position in Dambach, France near the German border during World War II.

The platoon came under attack and had to make a hasty withdrawal. When the platoon was able to regroup, fellow soldiers realized PFC Harris was missing. He was 19 years old.

The United States Army Graves Registration Command (AGRC) investigated Harris' loss with no success.

In September 2013, an official from the American Battle Monuments Commission notified the Joint POW/MIA Accounting Command (JPAC) that a French national had located the possible grave of an American serviceman in the Alsace Region of France, near the city of Dambach.

The grave was on a hilltop, under a large rock with a crude engraving of a cross and the letter "H".

The JPAC recovery team excavated the burial site and found PFC Harris' identification tag, also known as 'dog' tags, military items used by American service members during the time period of 1940's and human remains that were later confirmed through DNA samples and dental records to be Harris.

"Cecil Harris is a Tennessee and American hero and it is fitting that he finally be laid to rest with military honors at Arlington National Cemetery," Haslam said. "We join the Harris family in recognizing the loss of a young Tennessean who gave the ultimate sacrifice during World War II and hope they feel pride and a measure of peace."

"Although it is difficult to reach such a somber conclusion, we are grateful the Harris family will have some closure regarding our fallen hero," Grinder said. "PFC Cecil Harris deserves our recognition, respect and commitment to remember his service to our country and state."

Harris is survived by his former wife Helen Cooke of Chattanooga, son William Edwin Harris of Mountain City and sister Janice Carlton of Shelbyville.

The body of PFC Harris will arrive at McGhee Tyson Airport on Wednesday, August 27th at 11:06am. Media will be staged at Gate 5 and should be in place by 10:30am. Media questions regarding staging for the arrival of remains should be directed to McGhee Tyson Airport Vice President of Public Relations Becky Huckaby.

The funeral service for Harris will be held at Red Bank Baptist Church at 4000 Dayton Boulevard on Friday, August 29th at 11:30am (EDT) in Chattanooga. Media may attend, but interview requests must be submitted through the Tennessee Department of Veterans Affairs for family consideration.

Haslam has declared a day of mourning and ordered flags at half-staff from sunrise to sunset on Wednesday, October 22nd, 2014 in honor of PFC Cecil Harris' ultimate sacrifice. Harris will be buried at Arlington National Cemetery in Washington, D.C. on October 22nd, 2014 at 1:00pm (EDT).

Harris posthumously received the Combat Infantry Badge, Bronze Star Medal and Purple Heart Medal. He also received the European-African-Middle Eastern Campaign Medal and World War II Victory Medal.



Sections
News
Topics
Arlington National Cemetery, Bill Haslam, Bronze Star Medal, Chattanooga TN, Combat Infantry Badge, DNA, France, Funeral, Many-Bears Grinder, Nashville, Nashville TN, Shelbyville TN, Tennessee Department of Veterans Affairs, Tennessee Governor, U.S. Army, Washington D.C., World War II