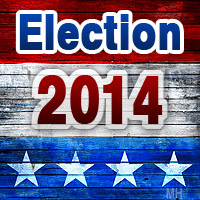 Nashville, TN – US Congressional candidate Dan Cramer, of Clarksville, received a vital endorsement from the AFL-CIO this week, earning the recommendation of the state's largest federation of labor unions.

The group decided Thursday that it would support Cramer in his bid for Tennessee's 7th district seat. Cramer's opponent in the race is incumbent Republican Marsha Blackburn.

Blackburn made headlines in February when she weighed in on the controversial UAW election at the Chattanooga Volkswagen plant, claiming that workers "like things the way they are" – without union representation.

Cramer was in attendance at the AFl-CIO's monthly luncheon on Thursday, and used the occasion to thank union members for the support.

"We take for granted today all of the workplace rights that unions have historically fought for – pensions, sick days, safety rules," Cramer said later. "Unions have long been our protection from corporate power, and we can't let that protection fall, especially in a Right to Work state like Tennessee where the state government has already made it so difficult. I want to see Tennessee's organized labor grow and innovate, to find new ways to ensure our working Americans are protected from exploitation on the job."

Earning the Tennessee AFL-CIO's stamp of approval is not as easy as it used to be for state Democrats, as the labor group announced last year that it would no longer be supporting the state party directly, but instead would give money and support to individual candidates based on merit.

Cramer previously received an endorsement from the Local 572 of the Plumbers and Pipe Fitters Union, in April 2014.



Sections
News
Topics
7th Congressional District of Tennessee, AFL-CIO, Clarksville, Clarksville TN, Dan Cramer, Labor Unions, Marsha Blackburn, Nashville, Nashville TN, Plumbers and Pipe Fitters Union, Volkswagen Chattanooga