Written by Sgt. Leejay Lockhart
101st Sustainment Brigade Public Affairs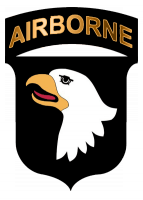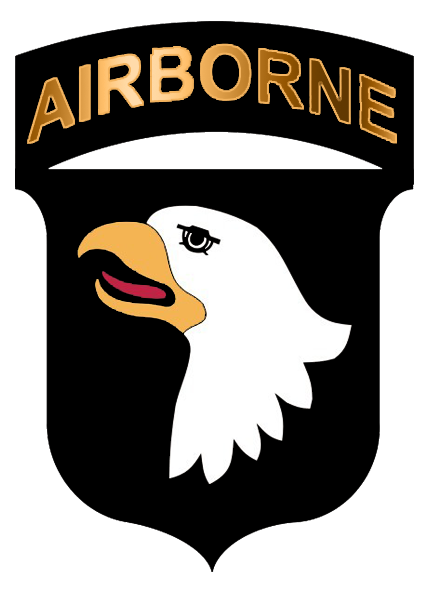 Fort Campbell, KY – Fort Campbell is preparing to celebrate Women's Equality Day on August 26th. The celebration will mark the 94th anniversary of women gaining the right to vote in the U.S.
Colonel Kimberly Daub, commander of the 101st Sustainment Brigade "Lifeliners," will be the guest speaker at this year's celebration scheduled from 11:00am to 1:00pm at the Sportsman's Lodge. She will discuss the history of women's equality in the Army and how women can celebrate their successes and contributions to the Army today.
"The right to vote was a watershed held moment of all women in the U.S., but just the beginning of things to come in women's equality," said the commander of the Lifeliners.
Sixty years later, the Army had its own women's equality breakthrough: The first women admitted into The United States Military Academy at West Point graduated.
This was another milestone for the Army — an organization founded more than a year before the Declaration of Independence — on its long journey in recognizing women's equality on and off the battlefield.
Less than five years after that achievement, the graduation had one of its numerous effects. At a career fair in New Jersey, a female high school student, with encouragement from her mother, would decide to join the Army.
That student was a young Kimberly Daub. She began her career by earning a Reserved Officers' Training Corps scholarship. Since then, she has achieved the rank of colonel along with the responsibility of being a brigade commander, becoming the first female to lead the Lifeliners.
She described her mother as adventurous.
"My mom never served, but some of my Soldiers think she's reincarnated from a drill sergeant, including my sister and I," she said with a chuckle. Daub said that her mother never had a chance to participate in ROTC in the 1960's, but she believed if her mother would have had the opportunity and the desire to serve, she would have been successful.
Daub describes herself as a team player and attributes much of her success in the Army to that trait. She also is quick to say she learned "what right looks like" from noncommissioned officers throughout her career.
It started with her platoon sergeant when she was a young platoon leader and has continued to her current enlisted advisor, Command Sgt. Maj. Ian Griffin, the senior enlisted member of the Lifeliners Brigade. What they have taught her is how to take care of Soldiers and how to train those Soldiers to defend the nation.
As a leader she has had to put her skills, abilities and training to the test throughout her time in the service, and she has her fair share of war stories. She recounts deploying in support of Desert Shield, which would later become Desert Storm, on an open ended deployment that would ultimately last a year. In Desert Storm the Soldiers never knew when their deployment would end, she said.
She led a platoon and they started their deployment performing generator repair in the service department of a foreign auto dealership. They faced the threat of Scud missile attacks, including the deadly attack on the Dhahran Airbase on February 25th, 1991. The missile impacted nearby her and her troops.
"If you had of asked me, I thought it was in our parking lot," she said. "That's how loud it was."
Their mission adapted to reflect the changing nature of the conflict, and her unit was part of an always evolving command hierarchy. She participated in the cleanup effort and sending military the equipment back to the states. Those experiences would mold her as a leader.
"It was a tremendous experience. To see that is amazing," said Daub. "It really helped shape me. You weren't just reading a manual or reading doctrine."
Daub's experiences in Desert Storm helped prepare her for Operation Iraqi Freedom. The threat of Scud missiles carrying chemical or biological weapons had stuck with her.
One night a malfunctioning chemical agent detector sounded an alarm, which caused her to rush to change into her full set of chemical protective gear and warn everyone else, she said. A smile lit up her face as she relived the decade old memory of Iraq. Thankfully it was a false alarm, but her training and experience helped her to react quickly.
Other than being a female, nothing about her war stories have anything to do with her gender. Any Soldier who served in those conflicts could have had her same experience.
She attributes that to the Army being an organization that has always been at the forefront of equality issues, she said. From the Buffalo Soldiers to the repeal of the don't ask, don't tell policy, the Army has always worked to integrate all of America's diversity into its fighting forces.
"I don't think there is any glass ceiling," she said. When looking for the next generation of leaders, she values good team players. Sharing information and networking are extremely important lessons for lieutenants to learn, she added.
For women, some of the nation's most trying times were when women really had a chance to serve and distinguish themselves, said Daub.
"Back in World War I and World War II, or even the civil war, it was necessity that we're at war and all hands on deck," she said. "We were at war and it affected the whole country.  If you weren't serving on the front lines, you were doing all you could do to support your country and the war effort."
She added women entering the workforce to build military planes and ships as well as serving in the Women's Army Corps showed women could perform vital roles in defending the nation. The most important part of the WAC was showing the American public that women were finally part of the Army.
"They were in, but separate, and then the Army integrated the Women's Army Corp into the regular Army," explained Daub. "I think those were two major things that happened with our military in the eventual acceptance of women."
During her career she has benefitted from those women who came before her, and she has never had anyone tell her she can't be a Soldier because she is a woman, she said.
"The only time that somebody tried to force me to give up was when I was at airborne school," she said. However, that was meant to build mental toughness, and the instructors did it to all of the Soldiers in the course.
As the U.S. military develops gender-neutral standards for Soldiers as part of the plan for further integrating women into combat arms, Daub said it is just policy catching up with the realities of America's most recent wars.
"Truck drivers were being put in harm's way just as much as our combat arms Soldiers with their numerous convoys," she said.
Though the regulations prevented women from being in direct combat positions, they have worked and fought alongside men, she said.
"So we were back-dooring in a sense the law, but just addressing reality," said Daub.
During the celebration luncheon of the Women's Equality Day, Daub will speak about many of the women who have paved the path for women today and celebrate with those who continue to work hard to lead the Army into the future.