Prices fell nearly 10 cents through the month of August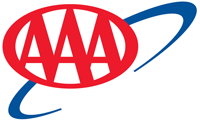 Tampa, FL – Gas prices remained stable through the Labor Day holiday weekend as 29.7 million people gassed up the vehicle for a road trip.
Prices were the cheapest for the holiday since 2010. Compared to last year's Labor Day, the average price was 15 cents cheaper nationwide, 19 cents cheaper in Florida, 20 cents cheaper in Georgia and 18 cents cheaper in Tennessee.
"There's no doubt that low gas prices helped convince many Americans, who were on the fence about traveling, to take a trip during the holiday weekend," said Mark Jenkins, spokesman, AAA – The Auto Club Group. "Prices may get even cheaper in the coming months. Demand typically declines in the fall and domestic production is high, which should help push gasoline prices, in many markets, below $3.00 a gallon before the end of the year. Potential spoilers would be refinery outages or a hurricane in the Gulf of Mexico of Mexico."
The month of August saw falling oil prices and the cheapest gas for the month of August in four years. The price for a barrel of WTI on the NYMEX was $97.88 on August 1st, but finished the month at $93.86. Since August 1st, the national average price for a gallon of regular unleaded gasoline fell 9 cents.
The average price dropped 6 cents in Florida, 8 cents in Georgia and 7 cents in Tennessee. The current average price is $3.43 nationwide, $3.37 in Florida, $3.33 in Georiga and $3.21 in Tennessee.
Current and Past Price Averages
Regular Unleaded Gasoline
| | Sunday | Saturday | Week Ago | Month Ago | Year Ago |
| --- | --- | --- | --- | --- | --- |
| National | $3.43 | $3.44 | $3.43 | $3.51 | $3.59 |
| Florida | $3.37 | $3.37 | $3.34 | $3.42 | $3.56 |
| Georgia | $3.33 | $3.33 | $3.32 | $3.40 | $3.53 |
| Tennessee | $3.21 | $3.21 | $3.21 | $3.28 | $3.39 |