Sends letter to supporters asking for $150,000 to fund reelection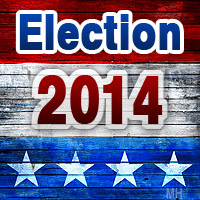 Clarksville, TN – Marsha Blackburn's campaign has refused to schedule a debate with her Democratic challenger, retired US Army veteran Dan Cramer, of Clarksville.
Cramer, the Democratic nominee who is running to unseat Blackburn in the US House of Representatives, received no response when he reached out to Blackburn's office last week by phone and mail.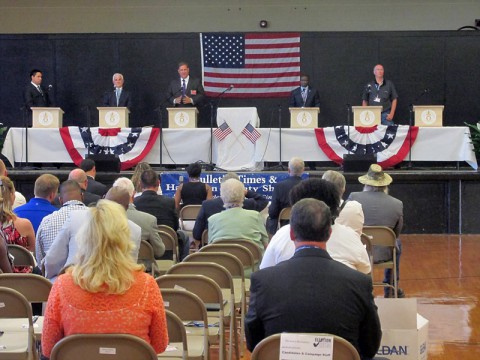 Despite the debate refusal, Blackburn does seem to be mounting a campaign against Cramer, indicating she is taking this race seriously. Recently she sent a fundraising letter to conservative supporters in the district, claiming she needs to raise $150,000 in "emergency" funds before Election Day.
"It's the bottom line amount my team believes we'll need to win," Blackburn's letter read. "Please make sure to put the most generous emergency gift you can muster in the mailbox right away."
This is not the first time Blackburn has passed on the chance to debate in her district. During the primary, Blackburn sent a staffer to take her place in a debate in Bolivar, Tennessee, which was attended by all other candidates in the race. At the July event, Blackburn's surrogate, Johnny Blakely, declined to answer many of the questions asked by the moderators.
"Representative Blackburn owes it to the people of her district to come down here, make an appearance, and offer her views on the issues," Cramer said. "The people of the 7th deserve to have all of the information required to make an educated choice on November 4th.
"It's clear to me that she consistently runs from away from debates because her positions do not stand up to objective debate and she can't afford to make any promises her corporate supporters won't approve of," Cramer added. "Representative Blackburn thrives in environments where there are cable TV cameras pointed at her and prepared statements available so she doesn't stray off her canned talking points. Even her staff member in Bolivar brought pages of prepared statements that he read from and refused to answer questions."
Blackburn's record in the House on veteran's benefits, her votes against the Lily Ledbetter Fair Pay Act and the Paycheck Fairness Act, her opposition to the PAST Act, and her opposition to Net Neutrality are all topics Cramer said he would have liked to discuss with Blackburn, had she agreed to the debate.