Nashville Sounds Baseball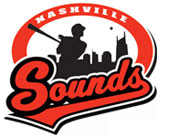 Nashville, TN – The Nashville Sounds announced that Brad Tammen resigned from his position as the team's General Manager yesterday afternoon to pursue other career opportunities.
"During my 25 years in baseball and specifically the last five years with the Nashville Sounds, I am proud of what we have accomplished in this world class city. We have developed an outstanding program with the support and commitment of great fans, sponsors, players, management and ownership," Tammen said.
"The Sounds and the community have a lot to look forward to at First Tennessee Park. I have accomplished what I set out to do for the Sounds organization and am excited to be taking a different direction in my career. I will always be a Sounds fan and appreciate the support the Sounds and the city of Nashville have given me."
Tammen initially joined the Sounds in January 2010 and had served as the team's GM since September 2010.
"I thank Brad for his contributions to the Sounds over the past five seasons," said Sounds owner Frank Ward. "He has been an integral part of the past and current success of the franchise, and I wish him nothing but success in whatever he chooses to do."