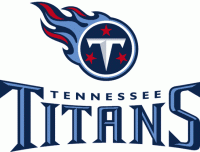 Nashville, TN – The Tennessee Titans start the 2014 season with an impressive 26-10 win over the Kansas City Chiefs at Arrowhead Stadium Sunday.
The Titans new 3-4 defense gave the Chiefs fits all day. Tennessee zeroed in on Kansas City running back Jamaal Charles limiting him to 34 yards total. The Chiefs were held to 3 first half points.
"Obviously big win for us, 400th win in the regular season for the Titans, I believe, and that's quite an accomplishment," stated Titans head coach Ken Whisenhunt. "Very grateful for Mr. (Tommy) Smith and we've got a game ball for him for that and that's certainly important."
Jake Locker got the Titans on the board in the second half with a 5 yard touchdown pass to tight end Delaine Walker. The play capped off a 62 yard drive. It was Walker's 15th career receiving touchdown and his seventh with Tennessee.
Tennessee would get another touchdown in the 3rd quarter when Locker connected with Kendall Wright for a 6 yard score.
"I think today it was about getting guys in position to make plays. Our plan called for a lot of different guys to touch the football, and we were able to do that. We weren't greedy, and we didn't try to take too much," said Locker. "Guys were open and they made great catches and we were able to do things after the catch. I thought it was an efficient game for us offensively."
The Chiefs in the 4th quarter finished off a 83 yard drive with a 5 yard touchdown pass from Alex Smith to tight end Anthony Fasano.
On August 30th, Kansas City released kicker Ryan Succop, who had been with the team the last five seasons, for rookie kicker Cairo Santos. Tennessee picked up Succop.
Succop connected on four field goals in his first game with the Titans on Sunday from 31, 36, 46, and 47 yards. He hit two PATs.
Santos connected on his first field goal try from 35 yards out. It hit the right upright and bounced in. On his second field goal from 48 yards, he hit the left upright and the ball bounced out and was no good.
Locker ended the game 22 of 33 for 266 yards and two touchdowns for the Titans. He also ran 6 times for 14 yards. Wide receiver Justin Hunter caught 3 balls for 63 yards. Nate Washington pulled in 4 ball for 59 yards. Kendall Wright had 6 receptions for 46 yards and a touchdown.
Shonn Greene led Tennessee in rushing with 71 yards on 15 attempts. Bishop Sankey ran for 25 yards on 6 tries.
For the Chiefs, Alex Smith completed 19 passes on 35 attempts for 202 yards, a touchdown and two interceptions. He also had 36 yards on 6 attempts to lead Kansas City in rushing. Wide receiver Donnie Avery had 84 yards on 7 catches.
Running back Jamaal Charles was held to 19 yards rushing on 7 tries. Charles also had caught 5 passes for 15 yards.
The Tennessee defense sacked Alex Smith four times, had three interceptions and a fumble recovery. The Titans was plus three in the turn over column. Cornerback Jason McCourty picked Smith off twice and safety Michael Griffin intercepted one.
"Hats off to the defense, they played very well today and did a great job on the third down, they did a great job and made a lot of plays," said Whisenhunt.
The Tennessee Titans return home Sunday, September 14th to take on the Dallas Cowboys. Kick off is 12:00pm CDT at LP Field.
Titans Tickets
For ticket information, go to www.titansonline.com/tickets , email ticketsales@titans.nfl.com or call 615.565.4200
Box Score
Tennessee Titans 26, Kansas City Chiefs 10
| | | | | | |
| --- | --- | --- | --- | --- | --- |
| | 1 | 2 | 3 | 4 | Final |
| Tennessee Titans | 0 | 10 | 10 | 6 | 26 |
| Kansas City Chiefs | 0 | 3 | 0 | 7 | 10 |
Tennessee Titans

Passing
CP/AT
YDS
TD
INT
J. Locker
22/33
266
2
0
Rushing
ATT
YDS
TD
LG
S. Greene
15
71
0
18
D. McCluster
9
29
0
7
B. Sankey
6
25
0
12
L. Washington
2
23
0
16
J. Locker
6
14
0
8
Receiving
REC
YDS
TD
LG
J. Hunter
3
63
0
39
N. Washington
4
59
0
19
K. Wright
6
46
1
14
D. Walker
3
37
1
17
T. Thompson
2
24
0
13
D. McCluster
1
17
0
17
L. Washington
2
11
0
8
D. Hagan
1
9
0
9
Fumbles
FUM
LOST
REC
YDS
L. Washington
1
0
0
0
C. Sensabaugh
0
0
1
0
Kicking
FG
LG
XP
PTS
R. Succop
4/4
47
2/2
14
Punting
NO
AVG
I20
LG
B. Kern
6
42.8
3
63
Kickoff Returns
NO
AVG
TD
LG
L. Washington
1
22
0
22
Punt Returns
NO
AVG
TD
LG
D. McCluster
1
-2
0
-2
Kansas City Chiefs

Passing
CP/AT
YDS
TD
INT
A. Smith
19/35
202
1
3
Rushing
ATT
YDS
TD
LG
A. Smith
6
36
0
17
J. Charles
7
19
0
6
C. Gray
2
5
0
4
A. Sherman
1
4
0
4
K. Davis
1
3
0
3
Receiving
REC
YDS
TD
LG
D. Avery
7
84
0
25
T. Kelce
3
49
0
27
A. Fasano
3
29
1
18
F. Hammond
1
22
0
22
J. Charles
4
15
0
14
K. Davis
1
3
0
3
Fumbles
FUM
LOST
REC
YDS
A. Sherman
0
0
0
0
Kicking
FG
LG
XP
PTS
C. Santos
1/2
35
1/1
4
Punting
NO
AVG
I20
LG
D. Colquitt
5
43.0
2
52
Kickoff Returns
NO
AVG
TD
LG
K. Davis
2
28
0
32
C. Gray
1
0
0
0
Punt Returns
NO
AVG
TD
LG
F. Hammond
4
11
0
30