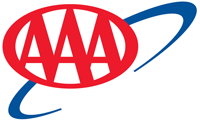 Tampa, FL – Motorists are seeing the cheapest gas prices to start September since 2010. Compared to this time last year, the national average price for a gallon of regular unleaded is 14 cents cheaper, 19 cents cheaper in Florida, 14 cents cheaper in Georgia and 16 cents cheaper in Tennessee.
A recent report from the U.S. Labor Department is keeping downward pressure on the price of oil and gasoline. According to the report, US employers added the fewest number of jobs this year in August.

"Demand typically eases going into the fall, but a high jobless report causes speculation that demand for gasoline may be even lower," said Mark Jenkins, spokesman, AAA – The Auto Club Group. "This report, combined with easing geo-political tensions between Russian and Ukraine, and refineries beginning to switch from summer to winter-blend fuels all continue to place downward pressure on what is already unseasonably low gas prices. This continued trend could push gas prices below $3.00 a gallon, in some markets, before the end of the year."
Oil prices hit a seven month low this week. The price for a barrel of WTI on the NYMEX closed at $93.29 on Friday, a $2.67 decline over last week's close of $95.96. Meanwhile, gas prices fluctuated last week. The average price for a gallon of regular unleaded is the same as last Sunday nationwide, 1-cent cheaper in Florida, 3 cents more in Georgia and the same in Tennessee.
"Some markets are seeing more expensive gasoline compared to last week," Jenkins continued.  "Much of that has to do with demand jumping during the Labor Day weekend,  causing lower supplies and higher prices. It is possible that prices could inch up toward the middle of the month as refineries prepare to switch to the cheaper-to-produce winter-blend gasoline on September 15th, but prices usually fall through the remainder of the year. "
Current and Past Price Averages
Regular Unleaded Gasoline
| | | | | | |
| --- | --- | --- | --- | --- | --- |
| | Sunday | Saturday | Week Ago | Month Ago | Year Ago |
| National | $3.44 | $3.44 | $3.44 | $3.48 | $3.58 |
| Florida | $3.36 | $3.36 | $3.37 | $3.39 | $3.55 |
| Georgia | $3.36 | $3.36 | $3.33 | $3.37 | $3.50 |
| Tennessee | $3.21 | $3.21 | $3.21 | $3.25 | $3.37 |