AAA Foundation research reveals opportunities to produce smarter, safer drivers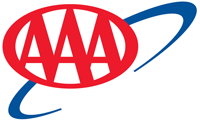 Tampa, FL – Although vehicle crashes remain the leading cause of death for teens, fewer new drivers are participating in what used to be considered a rite of passage – driver education.
State funding and requirements for these programs have declined over recent decades, leaving uneducated teen drivers vulnerable on America's roads.
New research from the AAA Foundation for Traffic Safety reveals that teens that skip this important step are involved in more crashes and receive more traffic convictions compared to their peers that participated in driver education. «Read the rest of this article»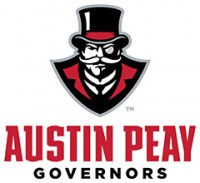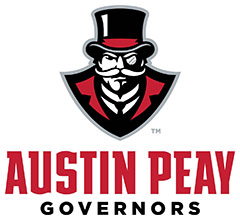 Clarksville, TN – On Monday afternoon, crews with Bell Construction put the finishing touches on the new, Governors Stadium at Austin Peay State University. Yellow asphalt rollers smoothed out the front entrance and parking lot while workers secured railings to stairwells and swept up loose clumps of dirt.
Everything was being checked and cleaned for the $19 million facility's grand opening at 10:00am, this Saturday, September 13th.
«Read the rest of this article»
Tennessee Tech Sports Information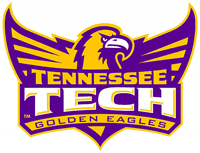 Ledbetter, KY – It didn't take long for the Tennessee Tech women's golf team to see a record fall this season, as sophomore Whitney Robertson took home All-Tournament honors at the Jan Weaver-Murray State Invitational Tuesday afternoon.
Robertson, who hails from Clarksville, Tennessee, completed an impressive 54-hole round with a 76 on the final day of the tournament, finishing the event in fifth place with a final scorecard of 74-72-76=222. Her score marked the lowest three-round total in program history, edging out teammate Maddi Evert's 223 at the MTSU Blue Raider Invitational last fall.
«Read the rest of this article»


Clarksville, TN – Is your child interested in playing basketball this winter? Clarksville Parks and Recreation is proud to offer a Youth Basketball League for boys and girls ages 7 to 15.
The cost is $65.00 per player. Each player will receive a jersey, water bottle and award.
Registration for the league continues through October 6th. Registration is available online at recpro.cityofclarksville.com. «Read the rest of this article»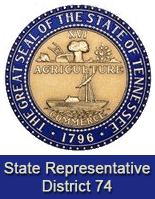 Clarksville, TN – Tennessee State representative John Tidwell has entered into a battle with Tennessee state troopers that unfairly ticketed motorcyclists while incorrectly citing a law that Tidwell authored.
A group of riders complained to Tidwell about a recent incident in which they were pulled over by a state trooper for allegedly not wearing Department of Transportation-approved helmets.
The trooper then made the riders wait on the shoulder of the interstate for 45 minutes, while a friend brought the appropriate helmets from Nashville.
«Read the rest of this article»

Clarksville, TN – On Tuesday, September 9th, 2014, Timothy Wallace was booked into Montgomery County Jail on his indictment in reference to four bomb threats at Trane, a local air efficiency business in Clarksville.
The threats occurred between the months of March and July of this year. All four threats were handwritten in various locations on the premises, such as; a wall, a bathroom stall divider, a toilet paper dispenser, and, a bathroom wall.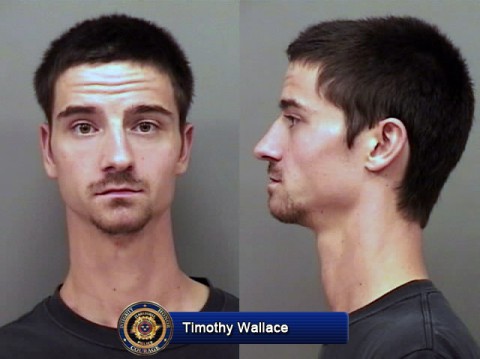 «Read the rest of this article»
Austin Peay Sports Information Office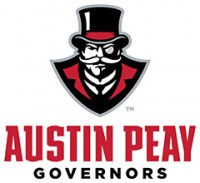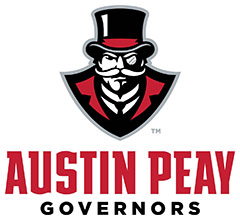 Clarksville, TN – Junior setter Aubrey Marsellis, of Austin Peay State University volleyball team, has been named the Copies in a Flash APSU Athlete of the Week.
Marsellis earned all-tournament honors at the Akron Invitational after leading Austin Peay in assists (107, 7.64/s) and service aces (7, 0.50/s), helping the Lady Govs go 2-2 on the weekend.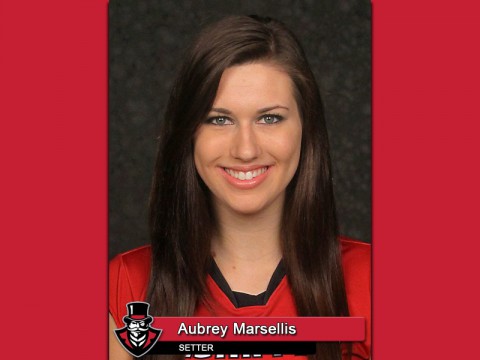 «Read the rest of this article»
Clarksville, TN – Dunbar Cave State Natural Area has been a State Park since 1973. The cave and its surrounding 110 acres have considerable scenic, natural and historical significance. The entrance offered shelter to prehistoric Native Americans as far back as 10,000 years.
Dunbar Cave State Natural Area will present many nature programs this summer. There are programs for children and adults.
Some of the upcoming events include: Seeds, Raccoons and Ripe Corn, Night Hike, Trail of Tears at Port Royal, Easy Birding Walk, Bird Hike, Port Royal History Walk and Evening Nature Hike.
«Read the rest of this article»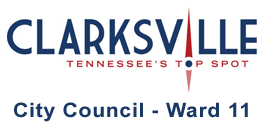 Clarksville, TN – City Councilwoman Kaye Jones will be holding a community meeting on September 15th, 2014 at the Beautiful Savior Lutheran Church on Whitfield Road at 101st Airborne Parkway.
This meeting will be to allow the Developer of the proposed grocery/gas station/pharmacy, that is being considered for the Whitfield Road area, to present their project to the community, so that you can be informed, and then give me your input as to whether you desire the project to move forward.
«Read the rest of this article»

Clarksville, TN – On Friday, September 5th, 2014, the Clarksville Police Department hosted a retirement and promotion ceremony.
Chief Al Ansley presented Mary Buck with a Certificate of Retirement and Officer Nelson Rodriguez with a Promotion Certificate to the rank of Sergeant.
«Read the rest of this article»