AAA Foundation research reveals opportunities to produce smarter, safer drivers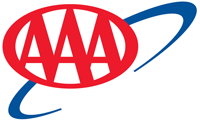 Tampa, FL – Although vehicle crashes remain the leading cause of death for teens, fewer new drivers are participating in what used to be considered a rite of passage – driver education.
State funding and requirements for these programs have declined over recent decades, leaving uneducated teen drivers vulnerable on America's roads.
New research from the AAA Foundation for Traffic Safety reveals that teens that skip this important step are involved in more crashes and receive more traffic convictions compared to their peers that participated in driver education.
"This research proves our teens are safer on the roadways when they participate in driver education," said Sandy Maxwell, director of Driver Training Programs, AAA – The Auto Club Group. "New drivers should take part in this critical step of the learning-to-drive process because it makes a significant difference."
This study assessed examples of U.S. and Canadian driver education programs using a variety of evaluation methods including surveys, driver's licensing tests, driver simulators and the review of driving records. The results revealed that several key differences exist between teens who receive driver education and those who do not, including:
Driver education is associated with a lower incidence of both crashes and convictions – reducing crashes by 4.3 percent and convictions by nearly 40 percent.
Teens that completed driver education not only scored higher on the driving exam, they also demonstrated modest increases in knowledge over their peers who did not take any formal training.
"Overall, the findings suggest that driver education can make a difference, but there is still much room for improvement in most existing programs," noted Peter Kissinger, President and CEO of the AAA Foundation for Traffic Safety. "This underscores the need for states to adopt the NHTSA-supported Standards that are designed to enhance the scope and quality of driver education."
AAA, a vocal advocate for teen driver safety for nearly 80 years, works at the state level to improve driver education programs and prioritizes five of the NHTSA-funded Novice Teen Driver Education and Training Administrative Standards, owned by the driver education community:
Requiring a teen's parent/guardian to attend an educational seminar
Ensuring that classroom instruction is completed in no less than 30 days
Requiring annual continuing education for driving instructors
Ensuring standards are met by public and private driving schools
Adopting a comprehensive graduated drivers licensing (GDL) system that integrates driver education
AAA and the AAA Foundation are committed to helping teens stay safe on the roads and have developed comprehensive resources including TeenDriving.AAA.com, a state-specific website to help parents navigate the learning-to-drive process,
DriversZed
, an interactive tool designed to teach teens how to react in various driving scenarios and the
StartSmart Online Parent Session
, a two-hour webinar that explains the licensing process and parents' role, and demonstrates how to maximize the practice driving that parents/guardians are required to do with their teen.
About The AAA Foundation for Traffic Safety
Established by AAA in 1947, the AAA Foundation for Traffic Safety is a 501(c) (3) not-for-profit, publicly-supported charitable educational and research organization. Dedicated to saving lives and reducing injuries on our roads, the Foundation's mission is to prevent crashes and save lives through research and education about traffic safety.
The Foundation has funded over 200 research projects designed to discover the causes of traffic crashes, prevent them, and minimize injuries when they do occur.
Visit www.aaafoundation.org for more information on this and other research.
About The Auto Club Group
The Auto Club Group (ACG) is the second largest AAA club in North America.  ACG and its affiliates provide membership, travel, insurance and financial services offerings to approximately 9 million members across 11 states and two U.S. territories including Florida, Georgia, Iowa, Michigan, Nebraska, North Dakota, Tennessee, Wisconsin, Puerto Rico and the U.S. Virgin Islands; most of Illinois and Minnesota; and a portion of Indiana.
ACG belongs to the national AAA federation with nearly 55 million members in the United States and Canada and whose mission includes protecting and advancing freedom of mobility and improving traffic safety.