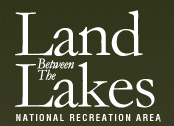 Golden Pond, KY – Former residents of the Lyon County, Kentucky portion of Land Between The Lakes National Recreation Area will gather for their annual Homecoming on Saturday, September 20th at Star Camp Picnic Area, on the northern portion of Land Between The Lakes.
All former residents, relatives, and friends are invited. Those attending should bring food, beverages, lawn chairs, and any other picnic or recreation items they wish. «Read the rest of this article»
Clarksville, TN – Peyton Williams led wire-to-wire to win the 35th Annual Mayor's Golf Tournament, Sept. 14th at Swan Lake Golf Course, while Brad Van Kirk completed the Clarksville area Senor Grand Slam by taking the Senior Division title.
For Williams, a freshman on the Trevecca Nazarene University golf team, it's his first area major title – as he finished with a two-day total of even-par 142 (68-74) to finish two shots ahead of Steven Reigle (73-71=144), while also earning a spot in the Tournament of Champions.
«Read the rest of this article»
APSU Sports Information Office

Burlington, IA – Junior Austin Kramer sits in a fourth-place tie after Day 1 of the Golfweek Conference Challenge while he and his Austin Peay State University teammates sit in ninth place overall after Sunday's opening round, being played at Spirit Hollow Golf Course.
The Knoxville Tennessee junior, Kramer had five birdies and three bogeys on the par-72, 7,222-yard layout as the Govs shot an 11-over 299.
«Read the rest of this article»
Austin Peay Sports Information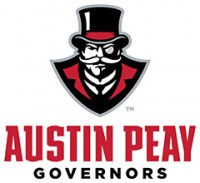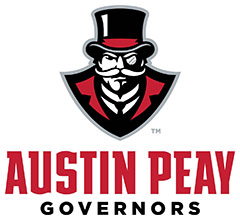 Clarksville, TN – Hendricks Fox, a former all-conference center for the Austin Peay football team in the late 1940s and early 1950s who since has been a benevolent donor to Governors Athletics, was inducted into the Red Coat Society during APSU's football game with Chattanooga, Saturday afternoon.
The Red Coat Society, now in its 11th year, serves as a Hall of Fame of service for the Governors Club, APSU's Athletics booster club.
Fox was instrumental in Austin Peay's return to scholarship football in 2006.
«Read the rest of this article»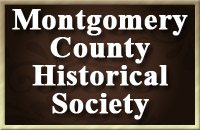 Clarksville, TN – The new documentary film "Dorothy Dix: An American Journalist" will be highlighted at the next meeting of the Montgomery County Historical Society on Monday, September 15th at the Beach Civic Hall in the Veterans Plaza complex on Pageant Lane.
The meeting will start at 7:00pm. Inga Filippo, who researched and wrote the film script, will introduce the screening.
«Read the rest of this article»
Our 126th meeting.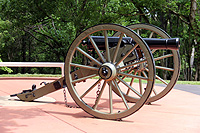 Clarksville, TN – The next meeting of the Clarksville (TN) Civil War Roundtable will be on Wednesday, September 17th, 2014 at the Bone & Joint Center, 980 Professional Park Drive, right across the street from Gateway Medical Center. This is just off Dunlop Lane and Holiday Drive and only a few minutes east of Governor's Square mall.
The meeting begins at 7:00pm and is always open to the public. Members please bring a friend or two – new recruits are always welcomed.
Topic: – "Twenty Five House to Tragedy: The Battle of Spring Hill, November 29th, 1864"
«Read the rest of this article»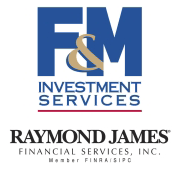 Clarksville, TN – The economic data calendar was thin. Retail sales rose as expected in August. However, the figures for June and July were revised higher.
While the pace of consumer spending growth does not appear to be especially strong into 3Q14, it's not terrible weak either (and certainly not as bad as the data suggested a month ago). Financial market participants didn't seem to care much about the retail sales data.
Global anxieties receded a bit as the "no" vote for Scottish independence regained an upper hand in the polls. The markets didn't react much to President Obama's call for military action in the Middle East.
«Read the rest of this article»

Clarksville, TN – On Friday, September 12th, 2014, Officer Brett Wiessing was presented with the Lifesaving Award.
On July 11th, 2014, Officer Wiessing responded to an address on Norris Drive where he located a female stabbing victim lying on the ground, which was unresponsive, not breathing, and had no pulse.
Officer Wiessing performed CPR on the female until she was breathing and regained consciousness.
«Read the rest of this article»
APSU Sports Information Office

Burlington, IA – In his first tournament as Austin Peay State University interim men's golf coach, Dustin Korte will take an extremely young group of Govs to Golfweek's Conference Challenge, Sunday-Tuesday, at Spirit Hollow Golf Course.
«Read the rest of this article»

Clarksville, TN – The weekly Clarksville Parks and Recreation Department Recreation Report provides Clarksvillians with a glimpse at the activities and events that are available from the Parks and Recreation Department for them to enjoy together as a family.
This weeks highlights include: New 'Fun with Fido' event series continues September 20th, Youth Basketball League registration, and Pre-Civil War event, "Sevier Days" .