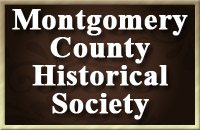 Clarksville, TN – The new documentary film "Dorothy Dix: An American Journalist" will be highlighted at the next meeting of the Montgomery County Historical Society on Monday, September 15th at the Beach Civic Hall in the Veterans Plaza complex on Pageant Lane.
The meeting will start at 7:00pm. Inga Filippo, who researched and wrote the film script, will introduce the screening.
Dorothy Dix was the pen name used by Elizabeth Meriwether Gilmer who was the most highly paid and widely-read female journalist of her day. She was the precursor of the popular advice columnists featured in newspapers through the twentieth century and up to the present day.
Born Elizabeth Meriwether on November 18th, 1861, she grew up at Woodstock, the ancestral home just over the Kentucky state line. The house still stands north of Clarksville adjacent to Exit One.
Because of financial reverses suffered as the result of the Civil War, the family moved to Clarksville, where her father tried his hand at various business ventures. She attended Hollins Institute briefly in 1882 but left after one semester because she didn't like the teachers or the adminstrators.
At the age of eighteen she married her stepmother's brother George Gilmer after strong family pressure to do so. The marriage was a disaster. Elizabeth soon discovered that her husband was mentally unstable and unable to hold a steady job. After two years of marriage, he suffered the first of several breakdowns. He would eventually be confined to an institution leaving her with no means of financial support.
Elizabeth suffered a crisis herself. While she was recuperating on the Gulf Coast in 1893, she met Eliza Nicholson, the owner of the New Orleans paper "Daily Picayune". Impressed with Elizabeth's writing, Nicholson gave her a job on the paper staff.
In 1896 Elizabeth adopted the pen name Dorothy Dix for her column in the Picayune. She liked the name Dorothy and said she chose Dix in honor of an old slave Mr. Dick who had saved the Meriwether family silver during the Civil War. Shortly afterwards, the column was christened "Dorothy Dix Talks". It went on to become the world's longest-running newspaper feature.
Dix achieved widespread fame in 1923 when she signed a syndication agreement. At one point, the column was published in 273 papers. By 1940, Dorothy Dix was receiving 100,000 letters a year with an estimated reading audience of sixty million in countries as diverse as the United States, the United Kingdom, Australia, New Zealand, South America, China and Canada.
She became the first American woman to achieve millionaire status through her own efforts.
In addition to her newspaper columns, Dix published books such as "How To Win and Hold a Husband" and "Every-Day Help for Every-Day People". It was the supreme irony that the woman who offered relationship advice to millions remained in a loveless marriage with a man who resented her success and was ultimately estranged from her.
She said famously "The reason that husbands and wives do not understand each other is because they belong to different sexes." After her husband's death, she never remarried. Elizabeth Meriwether Gilmer aka Dorothy Dix died in New Orleans on December 16th, 1951 mourned by millions of readers around the world.
Inga Filippo came to know of Dorothy Dix through her job at Woodward Library at Austin Peay State University, where she worked for twenty-eight years. In 1969 Dorothy Dix's nephew Huntington Patch gave a large collection of Dix's manuscripts and other memorabilia to the library.
While cataloging this material, Filippo became intrigued by Dix. This fascination caused her to become a tireless advocate for Dix's work and reputation.
Earlier this year, Filippo was honored by Gov. Steve Beshear when he appointed her to the Order of Kentucky Colonels in recognition of her work on behalf of Dix and for preserving the literary heritage of the Commonwealth.
While Filippo wrote the film script, her daughter Anna Filippo was the narrator. Sara Gotcher portrays Dix while Ellen Kanervo and Eloise Weatherspoon comment on Dix's life and journalism skills. The film project was developed at Austin Peay by Kathy Heuston, professor of communications, and Joseph Mendes, graduate assistant.
The program is free and open to the public.