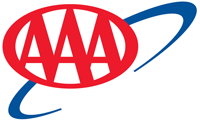 Tampa, FL – The price at the pump is at it's lowest point in seven months, nationally. Gas prices fell for the sixth consecutive week, while oil had it's lowest Friday close since May 2013.
"Motorists should continue to see a discount at the pump," said Mark Jenkins, spokesman, AAA – The Auto Club Group. "High domestic oil supplies, a decrease in global demand, and the easing of geopolitical tensions in Libya and Iraq are keeping downward pressure on gasoline prices. Beginning Monday, refineries are no longer required to sell summer-blend gasoline. Winter-blend is cheaper to produce, which will help push prices even lower in the coming months."
The price for a barrel of WTI oil settled at $92.27 on Friday – $1.02 cheaper than last week's close, and the cheapest close in four months.
The price drop comes as the International Energy Agency decreased its 2015 oil demand forecast late last week. The new IEA estimate claims global demand will rise 1.3 percent next year.
"The bottom fell out of oil prices this week," continued Jenkins. "U.S. domestic oil production is set to hit a 45-year high by next year. Barring a major weather event in the Gulf or overseas geopolitical tensions, we should continue to see oil prices fall."
The current national average price for a gallon of regular unleaded gasoline is $3.40, 4 cents cheaper than last week. In Florida, Georgia, and Tennessee the price of gas fell 3 cents to settle at $3.32, $3.32, and $3.18 a gallon, respectively.
Current and Past Price Averages
Regular Unleaded Gasoline
| | | | | | |
| --- | --- | --- | --- | --- | --- |
| | Sunday | Saturday | Week Ago | Month Ago | Year Ago |
| National | $3.40 | $3.40 | $3.44 | $3.47 | $3.53 |
| Florida | $3.32 | $3.33 | $3.36 | $3.37 | $3.48 |
| Georgia | $3.32 | $3.33 | $3.36 | $3.36 | $3.41 |
| Tennessee | $3.18 | $3.19 | $3.21 | $3.23 | $3.32 |