Clarksville, TN – Early this morning, September 16th, 2014, at 1:17am, the Clarksville Police Department responded to a Robbery at the Exxon Gas Station on Hwy 76.
The store clerk stated that an unknown white male wearing a gray hoodie and black gym shorts came in the store, attempted to purchase a drink, and then pulled out a small knife and demanded all the money in the register.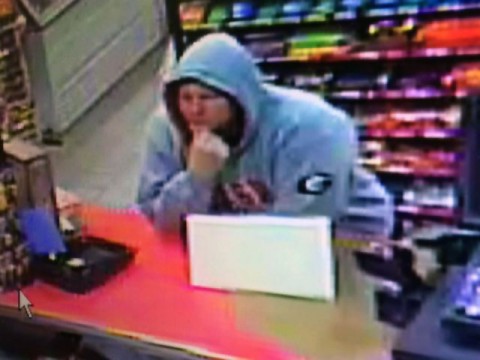 The store clerk closed the register and fled to a closed room. The suspect left the business without any money or store merchandise.
The store clerk advised that the suspect left in a gold vehicle that was possibly a Toyota Camry.
If anyone can identify the suspect in the photos or has any information in regards to this incident, please call Detective Gregory Rosencrants at 931.648.0656 Ext. 5382 or, to remain anonymous, call the Crime Stoppers TIPS Hotline at 931.645.TIPS (8477).
This is an ongoing investigation. There is no further information at this time.