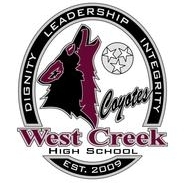 Clarksville, TN – Henry County's Ashley Martin made back-to-back goals in the second half to give the Lady Patriots a 4-2 win on the road against the West Creek Lady Coyotes Thursday. Martin scored three of the Lady Patriot's four total goals.
Neither team had a clear advantage in the first half of the game. After battling to a 1-1 tie, the Lady Patriots made a last minute push in the first half that paid of with a goal by Sakura Horiuchi.
Ahead 2-1, Martin scored her second goal of the game off a nice cross from her teammate Sophie Carter in the 56th minute. Two minutes later, Martin had the ball again surging up the middle less than 10 yards from the Lady Coyotes goal.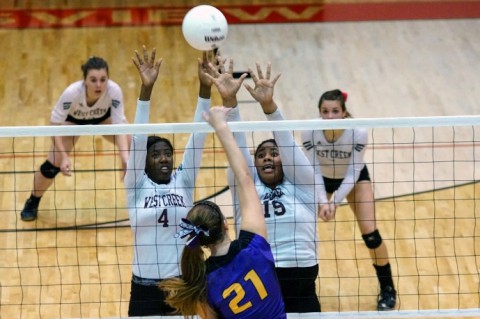 With a deft move, Martin avoided a diving Carsen Departee, the Lady Coyotes goalkeeper, and put the ball in the open net for her third goal.
Departee had a tough day, making only two saves from the Lady Patriots six shots on goal. Conversely, Addi Cate, Henry County's goalkeeper, made five saves in the game.
Neither team dominated time of possession and both were able to put together solid attacks throughout the game. The Lady Coyotes generated 12 shots and the Lady Patriots produced 15.
The difference in the game came down to goalkeeper defense and shot selection. Cate was more aggressive. She came out constantly attacking shots and smothering everything within 15 yards of her goal. The Lady Patriots back line helped her with defensive pressure that kept the Lady Coyotes shooting from a distance.
On the other end, Departee found herself pressed to react to point blank shots from penetrating Lady Patriot forwards.
Martin led the charge with five attempted shots, four on goal. Horiuchi attempted three shots with two on goal and Carter attempted four.
Jayda Johnson was the offensive spark for the Lady Coyotes. She attempted four shots and scored both of the Lady Coyote's goals.
After Martin scored the first goal of the game in the seventh minute, Johnson tied the game in the 24th minute.
Johnson's initial shot was stopped by Cate, but the shot deflected back to Johnson who took full advantage of the rebound and scored.
The Lady Coyote's were down 4-1 when Johnson scored her second goal from the corner in the 69th minute. The Lady Coyote's attempted only two more shots after Johnsons last score.
The game against the Lady Coyotes was the Lady Patriots (7-2) third in a row on the road, including an 8-0 conference loss to Clarksville High. Next they will play at home against Bartlett.
The Lady Coyotes (7-5-1) will try to rebound on the road at Sycamore next.
Box Score
| | | | |
| --- | --- | --- | --- |
| | 1 | 2 | Final |
| West Creek Lady Coyotes | 1 | 1 | 2 |
| Henry County Lady Patriots | 2 | 2 | 4 |