Austin Peay Sports Information Office

Carbondale, IL – Austin Peay State University women's golf team finished fifth at the Saluki Shoot-out, Sunday, played at the Hickory Ridge Golf Course.
The one-day 36-hole tournament saw the Lady Govs shoot 312 in the morning round but struggle some in the afternoon when windy conditions pushed their score to 317 on the 6,075-yard layout.
«Read the rest of this article»
APSU Sports Information Office

Toledo, OH – Austin Peay State University men's golf team will participate in its second fall tournament when it travels to Ohio to participate in the Inverness Intercollegiate, to be played at the historic Inverness Club.
«Read the rest of this article»

Memphis, TN – Tennessee Governor Bill Haslam and Health Commissioner John Dreyzehner, MD, MPH, rolled up their sleeves in Memphis for their annual vaccinations against influenza and encouraged fellow Tennesseans to do the same to help protect and promote good health in the state.
Receiving an annual flu shot can make a big difference by helping you and others avoid becoming sick.

«Read the rest of this article»
Austin Peay Sports Information Office

Clarksville, TN – March is always a perplexing time in the college basketball world. Teams that are left out of the NCAA Tournament feel snubbed, teams that are in always feel like they're seeded too low and those forced to face a favorite on their home court early on will always wonder what might have been.
Fans feel it too. Turn on  sports talk radio during March and the conversational tide is less about 'who's a contender' and 'who got robbed by the selection committee?' It's a fun debate.
«Read the rest of this article»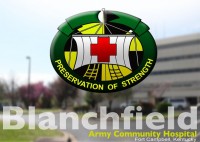 Fort Campbell, KY – The Breast Cancer Support Group meeting September 24th and the Breast Cancer Awareness Ceremony October 17th at noon.
A Breast Cancer Awareness remembrance and support for survivors' ceremony will be held at Blanchfield Army Community Hospital's "A" Building Veranda, next to the Healing Garden off the Air Assault Street entrance to the hospital October 17th at noon.
«Read the rest of this article»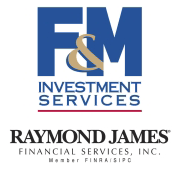 Clarksville, TN – Fed policymakers reduced the monthly pace of asset purchases (QE3) by another $10 billion, to $15 billion, on track to finish buying at the end of October. The Fed repeated that "it likely will be appropriate to maintain the current target range for the federal funds rate for a considerable time after the asset purchase program ends."
Fed officials' projections of the appropriate year-end federal funds target rate indicated that most expect to begin raising short-term interest rates sometime in 2015, but there was a wide range in the individual forecasts (and implicitly, in their expectations of when rates will start to rise – with most spread roughly evenly between March and September).
«Read the rest of this article»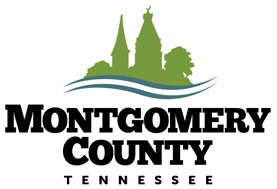 Montgomery County, TN – The Tennessee Department of Transportation (TDOT) recently selected a proposal from the Montgomery County Port Authority, an Authority created by Montgomery County Government, for funding under the federal Congestion Mitigation and Air Quality Improvement (CMAQ) program.
The Cumberland River Regional Waterway Facility will expand a single-purpose terminal into a multimodal general purpose port with connections to rail and highway systems on the Cumberland River in Montgomery County. «Read the rest of this article»
Trips scheduled for Summer of 2015
Clarksville, TN – In one picture, Dr. Mickey Wadia is standing next to an ancient stone wall in Paddington, England. In another, the Austin Peay State University professor of languages and literature is near the edge of the famed White Cliffs of Dover.
If you were to continue scrolling through his Facebook photos, you'd see him at the Globe Theatre, outside the grammar school William Wordsworth attended and enjoying a cup of tea in Warwick.
Wadia visits England several times a year to teach study abroad classes on Shakespeare, and this summer, local travelers will get to take advantage of his extensive knowledge of the area as he hosts an APSU Alumni Travel trip, British Landscapes, June 11th-20th, 2015. «Read the rest of this article»

Clarksville, TN – The weekly Clarksville Parks and Recreation Department Recreation Report provides Clarksvillians with a glimpse at the activities and events that are available from the Parks and Recreation Department for them to enjoy together as a family.
This weeks highlights include: Movies in the Park, Zumba, Community clean-up at the Clarksville Greenway, After-school Programming and Twilight Basketball.
«Read the rest of this article»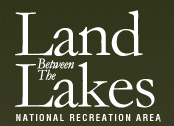 Golden Pond, KY –  Land Between The Lakes National Recreation Area hosts 12-Hours of the Canal Loop Endurance Mountain Bike Race on Saturday, September 27th, from 9:00am-9:00pm. Kentucky Lake Scenic Drive will be closed to non-participants Friday and Saturday, September 26th and 27th.
This endurance mountain bike event, hosted locally by Land Between The Lakes and Endurance + (Plus), is sanctioned by USA Cycling.
«Read the rest of this article»