Nashville, TN – Farmers are at very high risk for fatal and non-fatal injuries while on the job. In fact, Tennessee is among the top six states for deaths due to tractor accidents in agricultural work, according to data from the National Institute of Occupational Safety and Health.
During National Farm Safety and Health Week this September, the Department of Health joins the Department of Agriculture in raising awareness of the risks of farming accidents and ways to save lives through prevention.
«Read the rest of this article»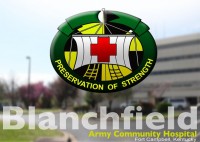 Fort Campbell, KY – Blanchfield Army Community Hospital's primary care team is organizing opportunities for retirees within the community to participate in the annual health fair offered as part of Fort Campbell Retiree Appreciation Day September 27th from 8:00am to 2:00pm.
The health fair will be located in hospital's "C" entrance off Bastogne Avenue and the Retiree Fair will be at Cole Park Commons.
«Read the rest of this article»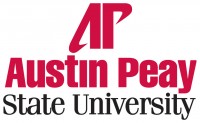 Clarksville, TN – Last fall, the Austin Peay State University College of Business decided to do things a little differently with its income tax class for accounting majors.
Instead of having a faculty member lead the course, the college brought in a tax attorney from the local CPA firm Stone, Rudolph and Henry to teach students about real-world tax filing scenarios.
"One of their tax attorneys taught the class of about 20 students, teaching them what they need to know about tax law, but also how to use the tax software, which is proprietary software," Dr. Susan Cockrell, associate dean of the APSU College of Business, said. "At the end of the semester, they offered internships to eight or nine of those students."
«Read the rest of this article»

Clarksville, TN – Phyllis Taylor, a 53-year-old Clarksville resident, is the registered owner and driver of the vehicle that struck Vince A. Freeman, which resulted in his death.
Taylor was booked into Montgomery County Jail with the charges of Vehicular Homicide, Leaving the Scene of an Accident- Death or Injury, Failure to Yield the Right-of-Way, Driving without a License, and Financial Responsibility (no insurance). Her bond amount is $1,100,000.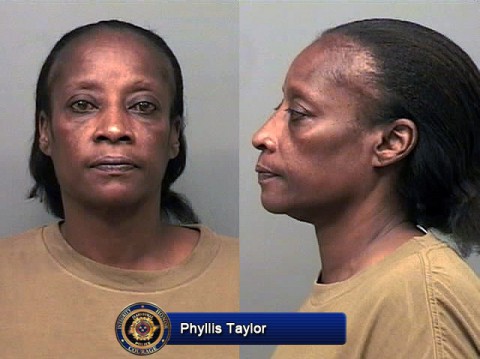 «Read the rest of this article»

Clarksville, TN – On Thursday, September 25th, Convergys and White Staffing will be at the New Providence Community Policing Center Job Fair from 10:00am until 1:00pm.
Convergys seeks to fill 100 customer service sales positions in Clarksville. Pay rate is $9.50/hour. Convergys also has an "Experience is Education" program that allows individuals who do not have a high school diploma or GED to work while pursuing their educational goals.
«Read the rest of this article»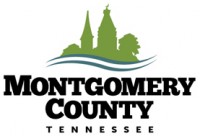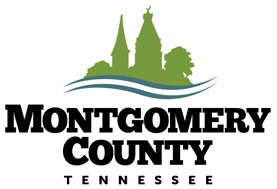 Montgomery County, TN – The Montgomery County Highway Department will begin a paving project on Dotsonville Road beginning tomorrow, Thursday, September 25th. Residents should expect delays on Dotsonville Road from the city limits to Ogburn Chapel Road.
The project is expected to be completed by Thursday, October 2nd. We apologize for the delays and appreciate the public's cooperation during this project.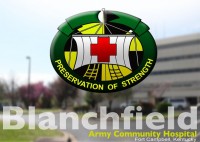 Fort Campbell, KY – Blanchfield Army Community Hospital's (BACH) patient care teams expect Fort Campbell to begin providing the flu vaccine to families within the Patient-Centered Medical Homes September 29th, Preventive medicine staff members will offer the vaccine in multiple venues again this year.
"BACH typically begins providing the flu vaccine in October where beneficiaries receiving the vaccine will be provided the most protection over the traditional flu season in this region which runs between October and March," said BACH Chief of Preventive Medicine Maj. Samuel Peik.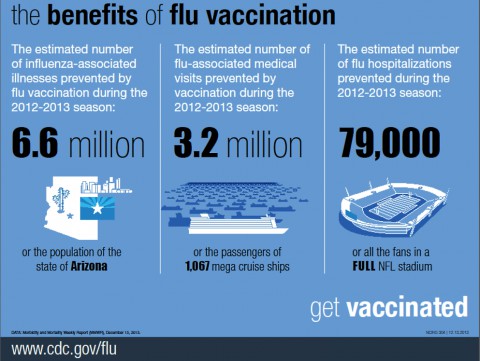 «Read the rest of this article»

Clarksville, TN – Clarksville Police report slow traffic in the area of Madison Street and Village Way, due to a traffic collision. East bound traffic will use the west bound lanes and west bound traffic will be diverted to Old Farmers Road. If at all possible, please avoid this area.
One individual is being transported by LifeFlight to Vanderbilt Medical Center and one individual will be transported by EMS to Gateway Medical Center.
Details will be given as soon as they come in. This just happened closer to 3:00pm, so units are on scene.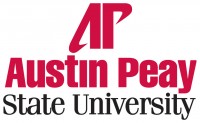 Clarksville, TN – Walt Bates owned the local cheese factory in Dublin, Missouri, and before he died, he dreamed of producing a gourmet product, like Stilton or Brie.
But that dream begins to reek following Bates' mysterious death in Pulitzer Prize-winner Lanford Wilson's hilarious 2000 play, "Book of Days," which opens this October in the Austin Peay State University Trahern Theater.
«Read the rest of this article»


Clarksville, TN – Fright on Franklin, the City's annual Halloween festival will take place on Saturday, October 25th, in Downtown Clarksville from 3:00pm to 7:00pm. At this time, regular booth space for local businesses is filled and a waiting list has begun.
However, Clarksville Parks and Recreation has created additional opportunities for businesses still interested in participating.
«Read the rest of this article»