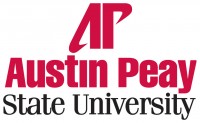 Clarksville, TN – Beginning this fall, Austin Peay State University will guarantee scholarships to all Tennessee Board of Regents community college and Hopkinsville Community College graduates who have at least a 3.0 cumulative GPA.
Titled the APSU Promise, the new scholarship program aims to bring more high-caliber students to campus in the coming years.
"I'm a community college graduate, having earned my associate's degree from Nashville State Community College, so I know these students have received a quality education," Dr. Jaime Taylor, APSU interim provost and vice-president of Academic Affairs, said. "They've proven they can succeed in a college environment, and we want to provide them with this financial assistance so they can succeed in earning a bachelor's degree at Austin Peay."
This fall, APSU officials—including President Alisa White—will embark on a road trip around the state to visit with community colleges and officially promise the transfer scholarships to high-performing graduates of those institutions. There is no limit to the number of APSU Promise scholarships the University will award this year.
Community college graduates with a 3.0-3.24 cumulative GPA will receive a $1,500 per year award to APSU. Graduates with a 3.25-3.49 cumulative GPA will receive a $2,000 per year scholarship, and graduates with a 3.5-3.74 cumulative GPA will receive a $3,000 scholarship. Individuals with a 3.75 cumulative GPA or higher will be awarded $4,000 per year to attend APSU.
The APSU Promise is open only to students who graduate from TBR community colleges and Hopkinsville Community College.
For more information on the APSU Promise, please contact the APSU Admissions Office at .