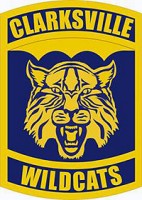 Clarksville, TN – It was homecoming night at West Creek High School Friday night, but the home fans had more to cheer about during the halftime activities than the actual game. Meanwhile, the visiting fans cheered often as their Clarksville High Wildcats beat the Coyotes 44-7.
Sophomore running back Brevon Johnson earned a lot of those cheers with 76 yards and two touchdowns in the first half of the game. Wildcat senior quarterback Kyle Sickle made throws that evoked cheers as well.
Sickle threw two touchdown passes and rushed for one more.
«Read the rest of this article»
Written by Guy Webster
NASA's Jet Propulsion Laboratory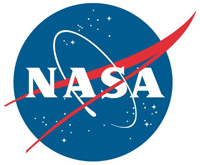 Pasadena, CA – NASA's Curiosity Mars rover has collected its first taste of the layered mountain whose scientific allure drew the mission to choose this part of Mars as a landing site.
Late Wednesday, September 24th, the rover's hammering drill chewed about 2.6 inches (6.7 centimeters) deep into a basal-layer outcrop on Mount Sharp and collected a powdered-rock sample. Data and images received early Thursday at NASA's Jet Propulsion Laboratory, Pasadena, California, confirmed success of this operation. The powder collected by the drilling is temporarily held within the sample-handling mechanism on the rover's arm.
«Read the rest of this article»
Austin Peay Sports Information Office

Clarksville, TN – A pair of Austin Peay State University men's tennis seniors will compete at the 2014 Saint Francis Health System ITA Men's All-American Championships hosted by Tulsa, beginning Saturday, September 27th, at the Michael D. Case Tennis Center.
«Read the rest of this article»

Montgomery County, TN – A deputy with the Montgomery County Sheriff's Office tonight, when attempting to apprehend a suspect near Madison Street and McAdoo Creek, discovered a one-pot meth lab in the suspect's vehicle.
Deputy Jacob Kent witnessed a suspect at the Sango Market, and he knew that he was wanted on two felony warrants. He took the suspect into custody, waited for backup and searched the vehicle.
«Read the rest of this article»