Clarksville, TN – Today, September 28th, 2014 at 12:17pm, the Clarksville Police Department responded to a robbery at Kmart on Wilma Rudolph Boulevard.
The robbery suspect walked into the store and then to the Pharmacy, with a note, demanded narcotic pain medication. After the clerk handed the suspect oxymorphone pills, he quickly left the store on foot.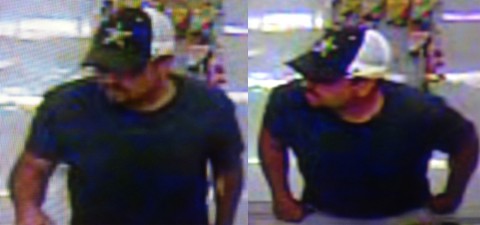 The CPD attempted to track the suspect with one of its K-9 Officers, but the suspect could not be located.
The suspect is a white male, wearing a ball cap, blue shorts, and a blue shirt. He is approximately 5'5″ in height with a stocky build. The ball cap was either a Vanderbilt cap or a Dallas Cowboys cap.
If anyone knows where this suspect is located or has any information about this suspect, please call 911 or call the Crime Stoppers TIPS Hotline at 931.645.TIPS (8477).