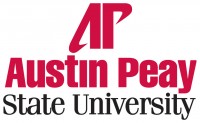 Clarksville, TN – Big John, an 1,800-pound bull, was a source of pride for the Austin Peay State University Department of Agriculture. Students on the department's beef show team took the animal to several regional shows, where his size and power often impressed the judges.
Last month, the University decided to sell this prize-winning animal, with the hope of earning a few thousand dollars for the growing Department of Agriculture. During a special sale on September 23rd at the APSU Farm, three bidders joined together to buy Big John for $14,500.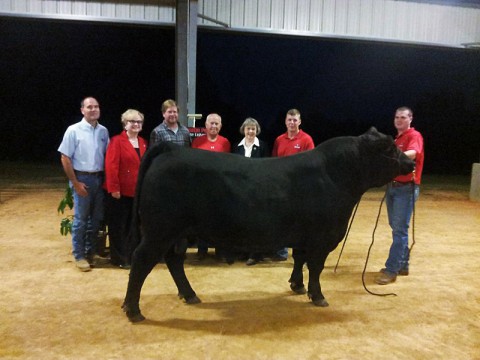 The buyers – Dan Askew, Legends Bank and Mark Barnett – understood that Big John was genetically superior to other bulls, but their purchase that day had more to do with supporting agriculture at APSU.
In recent years, the University's Department of Agriculture has increased in size by more than 102 percent, making it the fastest growing college agriculture department in the state. To make room for this growth, the APSU Farm and Environmental Education Center is in the midst of an expansion project.
Shortly before the sale, the University officially opened the new DeWald Livestock Pavilion at the farm. That new facility, named in honor of Dr. Ernie and Joan DeWald, will provide a practical working and learning space for faculty, staff and students. That project is the first phase in a proposed two-phase animal science facility, which will eventually include a new animal science laboratory and classroom.
The University also has organized an agriculture advisory committee to support the department, through fundraising and expertise, as it continues to expand. Big John was named in honor of the late John Bartee Sr., founding member of the committee, and the sale of the bull will help promote Bartee's vision of having a thriving Department of Agriculture at APSU.