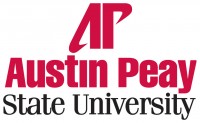 Clarksville, TN – In 1989, Dr. Oscar Page, former president of Austin Peay State University, established a program to help cultivate leadership qualities in some of the University's top students. The new President's Emerging Leaders Program (PELP) went on to create a new generation of empathetic leaders who embodied the program's values of "honesty, humility, academic rigor, leadership and service."
"It (PELP) was such an opportunity to build a foundation for self-development and service," Dr. Marla Crow Troughton ('93), a member of the inaugural PELP class, said in a 2012 interview.
At 7:30pm on Friday, November 7th, several PELP alumni will visit the Club Level of Governors Stadium to celebrate the program's 25th anniversary.
The evening, which coincides with APSU's 2014 Homecoming celebration, will feature the establishment of the Dr. Oscar Page and Dr. Linda Rudolph Scholarship Fund. Rudolph served as the program's first director.
According to the website www.apsu.edu/pelp, "PELP students receive an annual scholarship of $3,000, which is renewable over a four-year period. The students must maintain a cumulative collegiate GPA of at least 3.5, and they must enroll in at least 12 credit hours per semester. They must also take required PELP courses and fulfill other program requirements as outlined by the PELP director."
For more information on this event, contact the Alumni Relations Office at 931.221.7979 or 1.800.264.2586.