Clarksville, TN – The prevalence of hearing loss increases with every decade of age and is closely tied to several ailments, including diabetes and cardiovascular disease.
A 2008 study by the National Institutes of Health revealed that hearing loss is about twice as common in those with diabetes compared to those without, and a 2005 Harvard study found that hearing loss occurs about 54% more often in those with heart disease compared to the general population.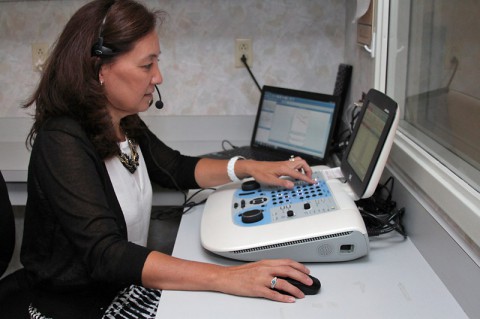 "Diabetics face potential difficulties with both their hearing and their heart due to the nature of the disease," says Dr. LeJeune of the Center for Audiology. "High blood glucose may damage blood vessels and raise blood pressure. Heart disease on its own causes a hardening of the arteries — and the smallest arteries are typically affected first. The inner ear possesses some of the smallest arteries in the body."
Researchers believe that diabetes affects blood flow to the inner ear, or the cochlea, which starves the delicate hearing system of the necessary nutrients to keep it healthy and functional. Some pathological changes in and around the cochlea, including a narrowing of the primary artery that feeds blood to the inner ear, may explain part of the association.
An estimated 10% of the Western population suffers from a hearing loss so debilitating that it affects ordinary life.
"Cardiovascular-disease patients and diabetics may face hearing difficulties," says Dr. LeJeune. "They're at an increased risk for hearing loss, which has also been tied to dementia and other cognitive diseases associated with aging. Both diabetes and heart disease can have a snowball effect on health, leading to hearing loss and a risk of decreased brain function. It's important to get regular hearing checkups not only to track any changes in hearing, but because they can offer information about how these diseases are affecting other systems in the body."
About The Center for Audiology
The Center for Audiology is a full-service, independently owned audiology practice proud to be bringing better hearing to the people of Clarksville for 35 years. Our AudigyCertified™ hearing care practice has helped thousands of patients with their hearing, tinnitus, and balance disorders—and offers state-of-the-art diagnostic testing and expert fitting of hearing technology.
Contact Information:
Emiko LeJeune, AuD
Center for Audiology, PC
931.645.3937