Residents can visit AAA.com/Gas to find the cheapest gas prices in town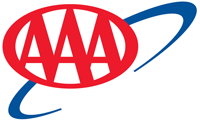 Tampa, FL – Beginning today, residents in Florida, Georgia and Tennessee can easily locate gas stations selling the cheapest gas in town. All you have to do is visit www.AAA.com/Gas , and look for the "Fuel Price Finder."
"Gas prices are already drifting lower, but this free tool will help motorists find the best deal possible," said Mark Jenkins, spokesman, AAA – The Auto Club Group. "The program does not require registration and is free whether you are a AAA member or not."
Users can search prices at filling stations in all 50 states. They can narrow their results down to the city or zip code. Results are sorted by price, with a map showing the location of each station.
Users can find current and previous average prices for the area. The program also uses current and historical prices to determine the average cost to fill a 15 gallon tank.
Fuel Gauge Report – View average national, state and local fuel pricing with AAA's daily fuel gauge report. Examine trends and get the latest information.
Fuel Cost Calculator – Plug-in your starting city, destination, vehicle make, year and model, and this program will calculate the estimated fuel cost for your next road trip.
Alternative Fuel Government Portal – The Alternative Fuels Data Center (AFDC) provides information to help individuals find ways to reduce petroleum consumption.
Trip Tik Planner – Get point-to-point directions, avoid construction, find AAA approved hotels and more. TripTik planner for iPhone, Android, PC and more.
Contact Your State Official – Have something to say about the rising cost of fuel? Contact your state official to express your views.
The AAA Fuel Finder site is derived from credit card transactions, direct feeds and other survey methods at more than 100,000 outlets around the country.
The site displays the last price received over the past 5 days at each location and is meant to be a guide for consumers to make more informed fuel purchasing decisions. The time stamps are when the transaction occurred and is local to the area.
Although AAA strives to obtain as many station prices as possible, it does not guarantee that it will receive a price for every station every day. AAA does not guarantee the accuracy of these prices as they can change at a moments notice. Therefore, there may be a station which is not reported, but does have a lower price.
About The Auto Club Group
The Auto Club Group (ACG) is the second largest AAA club in North America.  ACG and its affiliates provide membership, travel, insurance and financial services offerings to approximately 9 million members across 11 states and two U.S. territories including Florida, Georgia, Iowa, Michigan, Nebraska, North Dakota, Tennessee, Wisconsin, Puerto Rico and the U.S. Virgin Islands; most of Illinois and Minnesota; and a portion of Indiana.
ACG belongs to the national AAA federation with nearly 55 million members in the United States and Canada and whose mission includes protecting and advancing freedom of mobility and improving traffic safety.