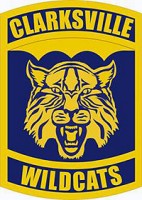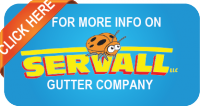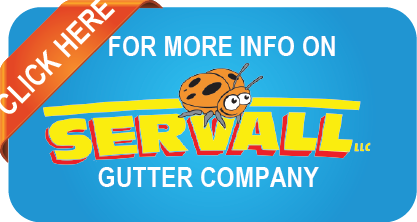 Clarksville, TN – Soggy conditions did nothing to slow down a Clarksville Lady Wildcats offense that had already scored 18 goals before going into the 2014 District 10-AAA Soccer Tournament championship game against the third seeded Rossview Lady Hawks Friday night at Hilda J. Richardson Field.

The Lady Wildcats put together their third shutout in a row to defeat the Lady Hawks 6-0 and become the 2014 District 10-AAA Soccer Tournament Champions.

The Lady Wildcats continued an impressive performance they began in the tournament opener with a 10-0 win over the Springfield Yellow Jackets.

While puddles, mud and overall soggy field made it harder to move the ball, it did not stop the Lady Wildcats from connecting sharp passes for attacks and controlling the pace of the game by dominating time of possession.

Lady Hawks goalkeeper, Arianna Millian, had her hands full until she left the game late in the second half. The Lady Wildcats made 18 total shot attempts, 10 on goal. Millian made four saves.

Conversely, the Lady Hawks were held to no shot attempts for the entire game. Although they improved in the second half, they had trouble maintaining ball control and connecting on enough passes to produce any successful attacks.

Salera Jordan led the offensive charge for the Lady Wildcats. Jordan attempted seven shots, five on goal, and scored two goals. Ella Baggett also scored two goals for the Lady Wildcats. Baggett attempted seven shots in the game, two on goal.

In the 13th minute, Jordan took a shot out of a crowd in front of the net which was redirected pass the goalkeeper by Kelsey Greiff for the Lady Wildcats first score of the game.

The second score was a header made by Baggett with the assist from Lexie Hayes in the 34th minute. Three minutes later Jordan took on Millian one-on-one and beat her for the Lady Wildcats final score before halftime.

Baggett's second goal was the result of a breakaway in the 56th minute. Next, Baggett made the assist to Jordan whose second goal made the score 5-0 in the 70th minute. Hayes scored the last Lady Wildcats goal in the 75th.

The Lady Wildcats finished the tournament scoring 24 goals while holding their opponents to 0. Both the Lady Wildcats and the Lady Hawks will advance to play District 9 opponents in Regional competition.
Photo Gallery
Box Score
Clarksville 6, Rossview 0
| | | | |
| --- | --- | --- | --- |
| | 1 | 2 | Final |
| Clarksville High Lady Wildcats | 3 | 3 | 6 |
| Rossview Lady Hawks | 0 | 0 | 0 |
District 10-AAA All District Team

Gabby Beirne – Springfield
Analiese Osborne – Kenwood
Taylor Senseney – Northwest
Jessica Clark – Northeast
Jayda Johnson – West Creek
Breanna Cundiff – West Creek
Sakura Horiucki- Henry Co.
Olivia Cate Brogdon – Henry Co.
Libby Farmer – Henry Co.
Molly Barnes – Rossview
Kristen Chance – Rossview
Mel Stevens – Rossview
Kelsey Greiff – Clarksville
Salera Jordan – Clarksville
Ella Baggett – Clarksville *Offensive MVP
Justis Bailey – Clarksville *Defensive MVP

District 10-AAA All Tournament Team

Briana Goodfred – Springfield
Keona Boykin – Kenwood
MiKayla Wilkins – Northwest
Jessica Clark – Northeast
Jayda Johnson – West Creek
Ashley Martin – Henry Co.
Sophie Carter – Henry Co.
Madison Stephens – Rossview
Kayla Grimes – Rossview
Molly Barnes – Rossview
Melia Correa – Clarksville
Autumn Copeland – Clarksville
Leslie Hayes – Clarksville

About Marlon Scott
Marlon Scott is a freelance journalist and writer. He graduated from Austin Peay State University in 2011 with a B.S. in Communications, majoring in Communication Arts with a concentration in print and web journalism.

His writing career began as a sports writer for The All State, the APSU student newspaper, in 2006. He continued working for the paper until his graduation, serving in various positions including Sports Editor and Editor-in-Chief.

In 2010, Scott contributed stories and photographs as well as designed and served as Editor-in-Chief for the monograph, Civic Art of Clarksville: The stories behind the pieces.

Scott has also produced 60 stories for The Leaf Chronicle.

You can find him on twitter @theMarlonScott and on Facebook
Sections
News
Topics
Clarksville High, Clarksville High Lady Wildcats, Clarksville High Lady Wildcats Soccer, Clarksville High School, Clarksville High School Lady Wildcats, Clarksville High School Lady Wildcats Soccer, Clarksville TN, District 10-AAA soccer, Rossview, Rossview High, Rossview High Lady Hawks, Rossview High Lady Hawks soccer, Rossview High School, Rossview High School Lady Hawks, Rossview High School Lady Hawks Soccer, Rossview Lady Hawks