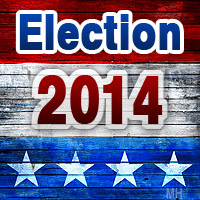 Clarksville, TN – Democratic nominee for Congress Dan Cramer and former Republican candidate Jacob Brimm have filed a complaint with the Office of Congressional Ethics against incumbent Rep. Marsha Blackburn, for actions surrounding her absence at a July debate in Bolivar, Tennessee.
The complaint alleges that Blackburn potentially misused the time of a staffer, Johnny Blakely, who was dispatched to attend the debate in Blackburn's stead. Blakely is a member of Blackburn's congressional staff, not her campaign staff, and if he was appearing at the Bolivar debate while being paid with taxpayer money, it could be considered a violation of the rules of the House of Representatives. «Read the rest of this article»
APSU Sports Information Office

Macon, GA – Austin Peay State University's football team could not overcome a 28-0 first-quarter deficit and fell to Mercer, 49-21, Saturday, in a non-conference football game played at Mercer University Stadium.
The loss dropped APSU to 0-6 on the season while Mercer improved to 5-2. The Governors losing streak now stands at 18 games.
«Read the rest of this article»

Clarksville, TN – Today, Saturday, October 11th, 2014 at 3:30pm, the Clarksville Police Department responded to a robbery at the Kmart on Wilma Rudolph Boulevard.
It is unknown if the suspect had a weapon because he kept one hand in is pocket while handing the pharmacy clerk a threatening note demanding oxymorphone.
«Read the rest of this article»
Austin Peay Sports Information

Charleston, IL – Austin Peay State University's volleyball team rallied to force a fifth set, but for the second straight day dropped a five-set decision (22-25, 17-25, 25-21, 25-23, 7-15), Saturday, to Eastern Illinois in Ohio Valley Conference action at Lantz Arena.
«Read the rest of this article»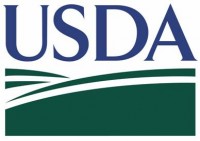 Washington, DC – Millions of youth around the country became "aerospace engineers" for a day on Wednesday, as 4-H National Youth Science Day's "Rockets to the Rescue" took center stage during National 4-H Week, Oct. 5th–11th.
National 4-H Week is the time when America's 4-H clubs showcase their 6 million members and the programs in which they participate. Studies indicate that youth who engage in 4-H's research-driven programming are four times more likely to contribute to their communities, make healthy life choices, and strive to finish college.
«Read the rest of this article»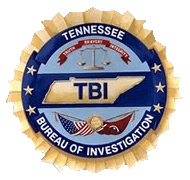 Nashville, TN – Agents from the Tennessee Bureau of Investigation have obtained indictments for a Rutherford County man accused of pointing a weapon at two Sheriff's deputies.
At the request of then-16th District Attorney General Bill Whitesell, TBI Special Agents began investigating the May 6th officer-involved shooting of Jeffery T. Newton. Earlier that day, Newton's wife placed a 911 call, stating her husband had a gun and threatened to take his life in the woods behind their Murfreesboro home.
«Read the rest of this article»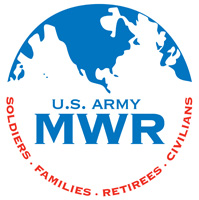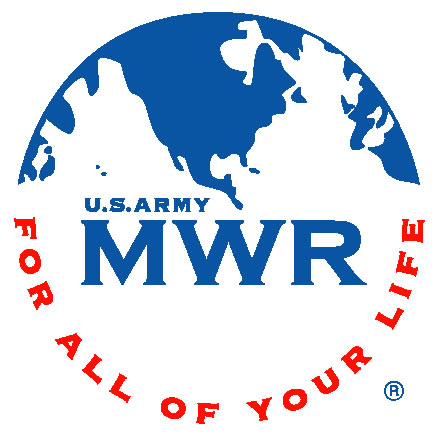 Fort Campbell, KY – Join MWR for a Spooktacular time on Friday, October 24th from 6:00pm to 10:00pm at the Town Center Park, located in front of the Exchange.
This free event will include free pumpkins (while supplies last), DJ Johnny, an airbrush artist, balloon twisters, inflatables, and other fun surprises.
There will be Costume Family parade, so come dressed in your best costume! «Read the rest of this article»
American Farmland Trust's I Love My Farmers Market Celebration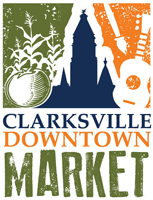 Clarksville, TN — After more than three months, American Farmland Trust's 2014 I Love My Farmers Market Celebration came to a close and the Clarksville Downtown Market ranked number 19 in the Top 100 Most Celebrated in the Country – with 115 pledges collected.
Each week the I Love My Farmers Market Celebration encouraged shoppers to champion local family farmers by pledging to shop at their farmers markets each week. Nationally, shoppers pledged to spend $443,608.62 at farmers' markets this season, putting funds directly into the pockets of family farmers.
«Read the rest of this article»


Clarksville, TN – Today's Clarksville Parks and Recreation Department's Bark in the Park event at King's Run Bark Park located at Liberty Park scheduled for today has been cancelled due to weather.
Consumers can save thousands of dollars on repair bills by taking advantage of unadvertised programs that provide free or discounted service work

Yonkers, NY – In its latest look into the world of car maintenance, Consumer Reports found car owners can save a significant amount of money if their vehicle qualifies for what carmakers typically call service actions or customer service campaigns—effectively secret or hidden warranties are rarely announced to the public.
Two examples: Owners of 2006 to 2009 Honda Civics may qualify for a free engine block, or even a whole new engine, if their car has been leaking coolant from a crack in the block. «Read the rest of this article»