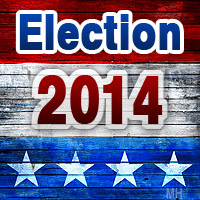 Clarksville, TN – Democratic nominee for Congress Dan Cramer and former Republican candidate Jacob Brimm have filed a complaint with the Office of Congressional Ethics against incumbent Rep. Marsha Blackburn, for actions surrounding her absence at a July debate in Bolivar, Tennessee.
The complaint alleges that Blackburn potentially misused the time of a staffer, Johnny Blakely, who was dispatched to attend the debate in Blackburn's stead. Blakely is a member of Blackburn's congressional staff, not her campaign staff, and if he was appearing at the Bolivar debate while being paid with taxpayer money, it could be considered a violation of the rules of the House of Representatives.
"As a taxpayer, I am angered by the thought that Rep. Blackburn may be running her campaign with staff members being paid with taxpayer money," Cramer said. "I hope that the Office of Congressional Ethics can get to the bottom of this and take action if Rep. Blackburn was truly in violation, because it sure seems that she is. Mr. Blakely mentioned that he was on the taxpayer's time when I spoke with him at the debate, and he even presented me a Congressional Staff business card."
The complaint cites rules in the House Ethics Manual that forbid employees from engaging in campaign work on official time. There are also rules preventing Blackburn from compelling her staff to campaign for her.  It is unclear as to whether Blakely was operating in official fashion under Blackburn's orders, or whether he was participating in his free time, which may be permissible.
According to House rules cited in the document, Blackburn would be in violation even if official funds were only used to reimburse Blakely's gas to and from the debate.
The complaint claims that not only would these infractions go against House rules, they would also constitute "a violation of the trust of the American taxpayer."