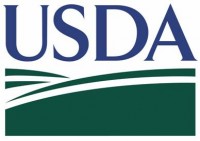 Washington, DC – Millions of youth around the country became "aerospace engineers" for a day on Wednesday, as 4-H National Youth Science Day's "Rockets to the Rescue" took center stage during National 4-H Week, Oct. 5th–11th.
National 4-H Week is the time when America's 4-H clubs showcase their 6 million members and the programs in which they participate. Studies indicate that youth who engage in 4-H's research-driven programming are four times more likely to contribute to their communities, make healthy life choices, and strive to finish college.
The 4-H Youth Development Program is the youth outreach program from the nation's land-grant universities and their cooperative extension services and the U.S. Department of Agriculture (USDA). USDA's National Institute of Food and Agriculture (NIFA) is the home of 4-H National Headquarters, which provides national program leadership for 4-H.
"The learning opportunities offered to youth through 4-H allow them to explore their passions while finding their place in their communities and world," said NIFA Director Dr. Sonny Ramaswamy. "Research shows that youth who are involved in 4-H are nearly two times more likely to get higher grades in school and go on to gain a college education."
The University of Arizona developed the 2014 National Science Experiment, Rockets to the Rescue, to introduce America's youth to rocketry. For the experiment, youth will visualize an island that has suffered from a natural disaster and then design, build, and launch a "rocket" capable of transporting a payload of food and humanitarian supplies to the island's disaster victims.
Science — and aerospace engineering — is not a new frontier for 4-H. Alan Shepard, a former 4-H'er from New Hampshire, was one of NASA's original seven Mercury astronauts and, on May 5, 1961, became the first American to travel into space.  Shepard returned to space in 1971 when he commanded the Apollo 14 mission and walked on the moon. Shepard spent nearly 217 hours in space on his two flights. Another 4-H alum, South Carolina's Charles Bolden Jr., in 2009 became the first African-American to head NASA. Bolden's resume includes more than 28 days in space over the span of four missions — two as pilot of the space shuttle and two as mission commander.
About the USDA's National Institute of Food and Agriculture
Through federal funding and leadership for research, education, and extension programs, NIFA focuses on investing in science and solving critical issues impacting people's daily lives and the nation's future. For more information, visit www.nifa.usda.gov.