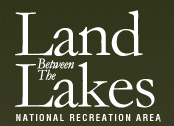 Golden Pond, KY – Early Scots-Irish settlers' traditions come to life when Land Between The Lakes National Recreation Area presents Snap Apple Night at The Homeplace, Saturday, October 18th, 6:30pm-9:00pm. Doors open at 6:00pm.
During Snap Apple Night, The Homeplace takes on a magical and mysterious atmosphere. The evening begins around a blazing bonfire where storytellers entertain with eerie tales. Visitors can join an old-time Snap Apple play party and participate in fortune telling games from the 1850's—be prepared for the unexpected!
«Read the rest of this article»
Nashville, TN – According to the National Weather Service, an intense weather system that is expected to begin developing over the plains tonight will likely bring severe weather to the Clarksville-Montgomery County area as well as Middle Tennessee as early as late Monday evening through Tuesday.
By late evening Monday, Middle Tennessee will be well within the warm sector of this system. Isolated to scattered thunderstorms will be possible during this time frame and any of these storms could become severe. Damaging wind gusts and one or two tornadoes are not out of the question. «Read the rest of this article»
APSU Sports Information Office

Clarksville, TN – Austin Peay State University women's golf team will serve as host to the 16th Annual F&M Bank APSU Intercollegiate, Monday and Tuesday, at the Clarksville Country Club.
«Read the rest of this article»

Clarksville, TN – The Distinguished Steppers in its continued effort to make an impact health on awareness produced a visual reminder of the importance breast health, early cancer detection and treatment.
DSU trimmed a tree in pink at Kleeman Community Center under the authority of Ms. Tonya Wacker, Center Director.
Austin Peay Sports Information

Edwardsville, IL – Austin Peay State University women's soccer team concluded a crucial weekend of Ohio Valley Conference competition with a 1-0 win against conference-leading SIU Edwardsville, Sunday, at Korte Stadium. The Lady Govs were able to leave SIUE with the victory thanks to a 58th minute goal by sophomore Gina Fabbro.
«Read the rest of this article»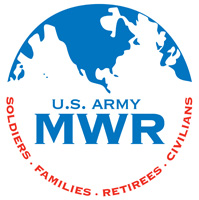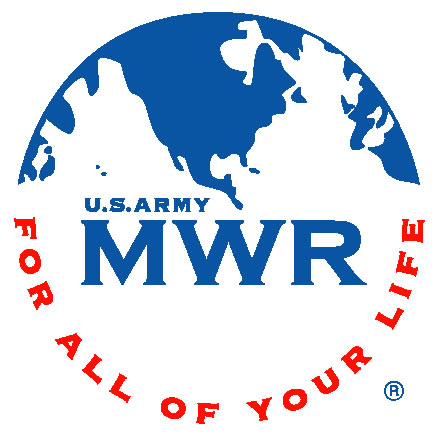 Fort Campbell, KY – Don't wait to be told you need an attitude adjustment – you can find one at Estep Wellness Center
It's a lunch rush JAMz Session at Estep where you can work off your frustrations and shake what your mama gave you. Every Monday, Wednesday and Friday at 11:15am you can dance your blues away with an explosive hour of high energy movin' and groovin'.
Attitude Adjustment with Lunch Rush JAMz Session will include Zumba ® Fitness on Monday and Wednesday with a blend of Bokwa ® Fitness and Cardio Crunk on Friday. «Read the rest of this article»
Austin Peay Sports Information Office

Bowling Green, KY – Following a week's layoff, Austin Peay State University men's golf team heads down the stretch of the fall schedule when it makes a short trip into Kentucky to participate in the WKU Kenny Perry Invitational, Monday and Tuesday, at The Club at Olde Stone .
«Read the rest of this article»
Survey Finds 64 Percent of People Think "Natural" Means No GMOs; Virtually All Samples of Tested Products with Only "Natural" Label Contained Substantial Levels of GMOs
Organization Calls for Mandatory Labeling of GMOs in Food, and a Ban on the "Natural" Label

Yonkers, NY – Consumer Reports tested a wide variety of packaged-food items containing corn or soy – and found that genetically modified organisms, or GMOs, are present in many common products including breakfast cereals, chips, and infant formula. Some carry labels like "natural," suggesting that they don't have these controversial ingredients.
A recent survey of 1,000 American adults conducted by the Consumer Reports National Research Center showed that a majority of people – 64 percent – mistakenly equate "natural" with no GMOs. «Read the rest of this article»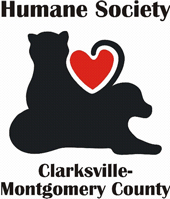 Clarksville, TN – Is this the year your beloved four-legged friend officially becomes royalty? Will they forever be addressed as Your Majesty/Your Highness by their loyal subjects?
In celebration of the Humane Society of Clarksville-Montgomery County's biggest event of the year, the 8th Annual Wags to Witches Fur Ball Bash, being held on October 25th at the Riverview Inn, pet owners are invited to submit their pet photo(s) to compete for the coveted title of King and Queen of Wags to Witches 2014.
Hurry, deadline to enter is Midnight on October 13th.
«Read the rest of this article»

Clarksville, TN – The weekly Clarksville Parks and Recreation Department Recreation Report provides Clarksvillians with a glimpse at the activities and events that are available from the Parks and Recreation Department for them to enjoy together as a family.
This weeks highlights include: Halloween Activities, Costume Swap and Civil War Carbine Demo at Fort Defiance.
«Read the rest of this article»