Clarksville, TN – Road closures for this weekend have been announced for the 4th Annual Go Commando Half Marathon, 10K, 5K and Fun Run, powered by CDE Lightband.
The following streets will experience intermittent delays from 7:00am to 11:30am on Saturday, October 18th.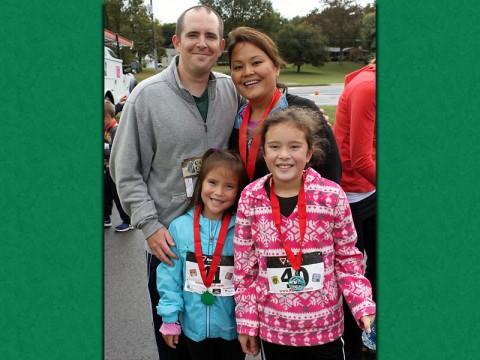 Riverside Drive from Highway 48/13 to Spring Street: Lanes will be open for vehicular traffic but runners will use lanes closest to the Cumberland River.
River Road and Mayhew Road: Access will be open to residents only. Residents are asked to be mindful of the runners.
Downtown Clarksville: Runners will use Spring, Marion, Main, Franklin, Eighth, Tenth and Commerce Streets downtown. Zinc Plant Bridge will also experience intermittent delays, but the bridge across Highway 48/13 will be open.
All streets will be completely open by 11:30am at the latest.
Parking
On Saturday, October 18th, entry to Liberty Park will be closed off and no cars will be allowed to park inside. Satellite parking will be available at the following locations; 1300 Highway 48/13 (Clarksville Academy ball fields) and 1312 Highway 48/13 (CMCSS Facilities Building/former Jostens Building).
Six shuttles will be making continuous pick up and drop offs from the satellite locations to the front of the Liberty Park. Strollers will be allowed on shuttles.
Runners are to be advised that the busiest times for the parking shuttles will be between 6:00am and 8:00am, so plan accordingly so you do not miss the start time of the races.
People needing handicap accessible parking can contact Channel Lemon at or Jessica Goldberg at .
About Go Commando
The fourth annual Go Commando Half Marathon, 10K, 5K and Fun Run is October 17th-18th, 2014. The Half Marathon, powered by CDE Lightband, and the Bootcamp Challenge 10K both begin at 7:30am. The Grace Dental 5K begins at 8:00am, and the Fun Run, presented by Premier Medical Group, begins at 10:00am.
All proceeds from the event support local community programs including the Clarksville Area YMCA, Wings of Liberty, Clarksville Association for Down Syndrome, Team Courage Beyond, the Cystic Fibrosis Foundation, Clarksville Family Adoption Association and the Green Beret Foundation.
To learn more about the event visit www.gocommandoclarksville.com