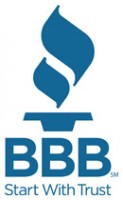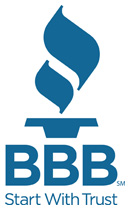 Nashville, TN – Severe weather in Middle Tennessee last night may result in traveling repair crews descending on residents offering emergency repair services. BBB reminds consumers and businesses to do their homework before allowing contractors to assist with storm damage cleanup to avoid becoming the victim of a scam.
If you are one of the many affected, you may need major repairs as well as clean up from falling tree limbs, debris or other damage. You should be on the watch for traveling, fly-by-night repair crews that focus on storm-damaged areas.
These repair crews know demand for service will be high and that local, well-established home repair and roofing companies will be working their crews around the clock.
Many people don't want to wait for estimates on repairs…so when there is a knock on the door from a home repair crew, good consumer business practices are all but forgotten.
Checking with BBB on the trustworthiness of any company can provide valuable information on the business' marketplace performance including whether the company is an Accredited Business, how it handles customer complaints, and what to do if you experience a problem.
BBB also offers two very valuable services, at no cost, that will quickly put you in touch with businesses you can trust.
Start your search With Trust by visiting our website at BBB.org/Nashville to search for BBB Accredited Businesses.   These businesses support BBB's 13 Standards for Trust and have made a commitment to Build Trust, Advertise Honestly, Tell the Truth, Be Transparent, Be Responsive to customer concerns, Safeguard Privacy, and Embody Integrity.
You may also obtain estimates for necessary work from BBB Accredited Businesses by clicking here – Request-a-Quote.
OR call one of BBB's branch offices if you need further assistance or don't have access to the Internet:
BBB Nashville office – Kim Rinehart, Katy Wilson, and Stephanie Reeves – Member Services at (615) 250-4244;
BBB Tenn-Tucky branch office serving Clarksville, Hopkinsville, Fort Campbell and surrounding counties – Melanie Thompson, Branch Manager 931.503.2210;
BBB Murfreesboro branch office serving Rutherford, Bedford, Coffee, Cannon and Warren Counties – Terrie Page, Branch Manager at 615.867.0032;
BBB Columbia branch office serving Franklin, Giles, Lawrence, Lewis, Lincoln, Marshall, Maury, Moore, Perry, and Wayne Counties – Kari Chunn, Branch Manager at 931.388.4154;
BBB Cookeville branch office serving Clay, Dekalb, Fentress, Jackson, Overton, Pickett, Putnam, Smith & White Counties – Elaine Smith, Branch Manager at 931-520-0008;
BBB Franklin branch office serving Williamson County – Rene Gould, Branch Manager at 615.250.7432.
BBB offers the following advice on how to avoid becoming the victim of a fly-by-night repair crew:
Never do business with a repair crew that shows up on your doorstep uninvited (unless you can verify their contractors license, background information, and marketplace experience).
Never pay in advance, never pay with cash.
Ask for identification (such as drivers license / do not accept business cards or name badges as identification.
Ask for proof of their contractor's license and insurance coverage, and verify it
Get everything in writing
Check with BBB before doing business by calling 615.242.4222 or go online at BBB.org/Nashville